Geraldo Rivera
Geraldo Rivera has been on TV for decades, the longtime journalist and talk show host is well known for his gray hair and trademark bushy mustache but also for his busy personal life.
At 74, he's been divorced several times, was married the last time when he was 60 and became a father a fifth time dad at 62-years-old. Below find a list of his previous romantic partners and a total list of his kids.
#1 Linda Coblentz
From 1965 until 1969 Rivera was married to Linda Coblentz. The former couple had met at the University of Arizona.
#2 Edith Vonnegut
Edith, a painter and daughter of novelist Kurt Vonnegut –tied the knot to Rivera in 1971. Born in 1949, Edith who also goes by Edie –has been showcased in numerous galleries including Provincetown's Kobalt Gallery. She and Rivera were divorced in 1975.
#3 Sherryl Raymond
Ms. Raymond, a producer tied the knot to Rivera in 1976 –becoming his third wife. The former couple welcomed a son during their marriage which also ended in divorce in 1984.
#4 C.C. Dyer
Cynthia Cruickshank Dyer became Rivera's fourth wife in 1987. During the couple's marriage they welcomed two children. C.C who was infertile at first was able to conceive after several operations. They were married for 13-years prior to their divorce in 2000.
He fell for Dyer while still married to Raymond. They met when she came to work for him as an executive assistant at ABC. She later became a publisher of the Two River Times, a local weekly newspaper that Rivera owns.
#5 Erica Michelle Levy
Geraldo is currently married to wife number five, Erica Michelle Levy –with whom he shares one child.
Erica Michelle Levy now Erica Rivera, is a documentary producer. She was born in Shaker Heights, Ohio in 1975. Her father Howard Levy died after battling prostate cancer in 2007; he was a partner in Benesch, Friedlander, Coplan & Aronoff, a law firm in Cleveland. Her mother is Nancy, née Malevan. She has a brother named, Joshua, according to IMDb. She attended University of Wisconsin.
The couple wedded in August 2003, in New York. Rabbi Peter J. Rubinstein performed the ceremony at Central Synagogue in New York. At the time she was 28 and Geraldo was 60-years-old, meaning there is a 32-year-age difference between the couple.
Children
Geraldo is the proud father to a total of five kids.
#1 Gabriel Miguel Rivera
Born in July 2, 1979, Gabriel Miguel Rivera is the son of Rivera and his third wife, Sherryl Raymond. Gabriel grew-up in Brentwood, Calif., with his mother.
#2 Cruz Grant Rivera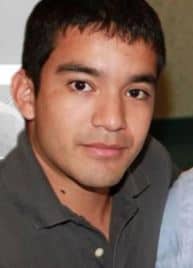 Born in 1987, Cruz is the product of one of his father's affairs. At the time his parents became involved, Rivera was engaged to be married to fourth wife, C.C Dyer. She even broke-off the relationship but Geraldo begged her for forgiveness and pledge monogamy.
Cruz was raised by his mother in Texas but Rivera supported him financially. Cruz joined Geraldo for holidays and summer vacations.
#3 Isabella Holmes Rivera
She is Geraldo's third child and first daughter. Isabella was born November 7, 1992. Her mother is Geraldo's fourth wife, C.C Dyer.
#4 Simone Cruickshank Rivera
Simone is Gerlado's second child from his marriage to C.C. Dyer. She was born in September 1994.
#5 Solita Liliana Rivera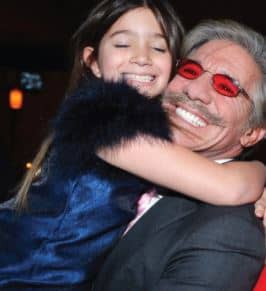 Is the youngest child of Rivera. She was born from his relationship to fifth and current wife, Erica Michelle Levy. Solita who goes by Sol, was born in 2005.
Don't forget to check the Photo Gallery & Video

Below