Andy Spade
Andy Spade husband of designer Kate Spade; but Mr. Spade is also the brother of actor David Spade, what else do you know about him? check out the five interesting facts we can tell you about the late designer's husband and their daughter Frances, the inspiration for her second brand.
Andy's wife of 24 years was 55, when she took her own life by hanging. A member of her staff found her body hanged from a red scarf on a bedroom door at her Park Avenue home; according to media, a note was also found at the scene. Kate told her daughter Beatrix, it wasn't her fault, and that she should ask her father. According to sources, Andy was no longer living with Kate, he was seeking a divorce, but she didn't want her marriage to end.
56-year-old Andrew J. Spade is one of three children born to Wayne and Judith Spade (nee. Meek) a sales representative and a writer/magazine editor, respectively.
He has two brothers; Bryan and David Spade, who as noted before is the actor, famous for his role in films like Grown Ups, Tommy Boy, Joe Dirt and last but not least Saturday Night Live.
He met the former Katherine Brosnahan while they both attended Arizona State University and worked at a clothing store. He married her in 1994; she eventually became known as Kate Spade. Together they had one daughter Frances Beatrix, born in February 2005.
Andy and Kate founded Kate Spade New York in 1993, followed by their men's brand Jack Spade in 1999. Partners & Spade their studio and storefront was established by Andy in 2008. Later in 2013, Andy founded his loungewear collection called, Sleepy Jones, with the special collaboration of Chad Buri and Anthony Sperduti.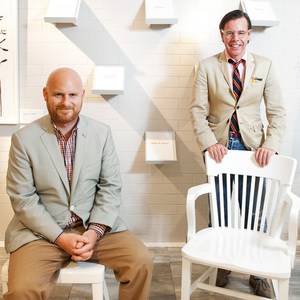 In addition to designing, Andy Spade has published books through HarperCollins and produced featured films with Red Bucket films. Prior to all of that, Mr. Spade worked in the advertising departments for Lexus, Paul Stuart & Coca-Cola.
Find him on Instagram Here.
Trending on WAGCENTER.COM