Susie Cahn
Check out Susi Cahn aka Susie Batali; she is the lovely wife of celebrity chef Mario Batali. Batali,  the owner of Del Posto restaurant in NY with Ken Friedman are under criminal investigation by women who claimed they assaulted them.
Batali who was one of the hosts of  ABC's The Chew before they fired him in December also took a leave of absence from day-to-day operations from his business.
Having said that, shall we tell you the five interesting facts we know about Batali's wife?
Susi Cahn is one of the children born to Coach Leatherwear founders Miles and Lilian Cahn (Lenovitz), also parents of Susi's sister Julie and brother David.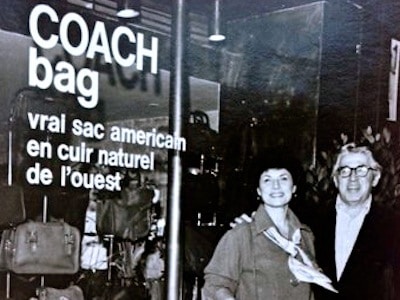 Miles died at the age of 95 on February 10, 2017; his wife Lilian was 89, when she died on March 4, 2013.
Susi met Mario Batali at a food event in 1996 and on November 9, 1994, she married him on a beach in the Caribbean.
They live in New York with their two sons, Leo and Benno; who have been invited to the Chew and Late Night with Jimmy Fallon with their father. Benno, 21, graduated from the College of Literature, Science and the Arts; Leo, 19, attends at the University of Michigan.
Susi's sons, published a 112-page cookbook called The Batali Brothers Cookbook.
More photos below
Trending on WAGCENTER.COM