Linda O'Leary
Linda O'Leary is the longtime wife of financial guru and billionaire Kevin O'Leary -whom you recognize best as a Mr. Wonderful on ABC's Shark Tank.
Linda's Canadian hubby is well known for his success as a businessman, he boasts himself and truth is he is extremely successful on what he does. After getting his MBA, he founded Special Event Television, an independent production company producing such original sports programming as The Original Six, Don Cherry's Grapevine and Bobby Orr and the Hockey Legends.
In 1986, O'Leary founded SoftKey Software Products (later called The Learning Company), the first software company to apply the principles of consumer goods marketing to the software industry. In 1999 his company was aquired for $4.2 billion. In 2003, O'Leary co-founded Storage Now, four years later it was sold for $110 million. Nowadays O'Leary leads the O'Leary Financial Group. But you already knew that, now is time to get to know the woman behind the legend.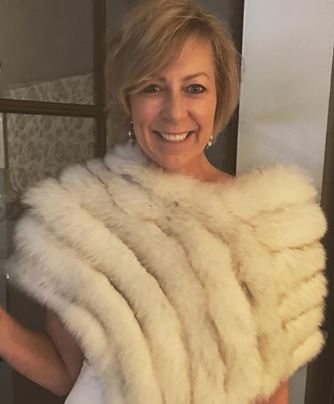 #1 She stays busy doing her own thing
Linda O'Leary is a board member National Ballet of Canada. As their Vice-Chair she is dedicated to making ballet accessible to people of all ages. She's involved in developing school programs, family events and strives to create many exciting ways to develop audiences' awareness, appreciation and understanding of dance.
#2 She studied in Canada
According to her social media, she attended ODCVI school in Orillia, Canada.
#3 She and her husband have worked together
According to her Twitter account she and her hubby also work together, she is the VP Marketing at O'Leary Wines.
#4 They almost got a divorce
Linda and her hubby Kevin have been married since 1990, but they actually separated for two years. O'Leary talks about this on his third book "Cold Hard Truth on Family, Kids and Money." Her hubby reveals the couple was at the point of dividing the assets, somehow down the process they decided not to and instead worked things out.
#5 Her children are also successful
Linda is also the proud mother of the couple's two children, 25-year-old daughter Savannah and 23-year-old son Trevor. Trevor, is a prominent DJ and music producer. While their daughter, Savannah, a producer, director and editor, according to her official website. She is the head of video at Purpose, a company that works with UNICEF, among others. Savannah studied film production at New York University Tisch.
Find Linda O'Leary on Instagram here. 
Don't forget to check the Photo Gallery & Video

Below
trending stories
Trending on WAGCENTER.COM