Melinda MacDonald Osterloh
Melinda MacDonald Osterloh is the lovely wife of Google exec, Rick Osterloh -who currently leads Google's hardware division.
Melinda's husband began his career working for Fortune 1000 companies at Deloitte & Touche Consulting Group, worked in product management at Amazon.com and analyzed wireless industry investments for Kleiner Perkins Caufield & Byers.
He earned both a bachelor's and master's degree in engineering from Stanford University, and was an Arjay Miller scholar at Stanford Graduate School of Business.
Prior to Google, Rick had a long and successful track record in the industry and at Motorola. He was named Google's senior VP of hardware in 2016.
Rick Osterloh is married to wife, Melinda MacDonald Osterloh. Meet her below.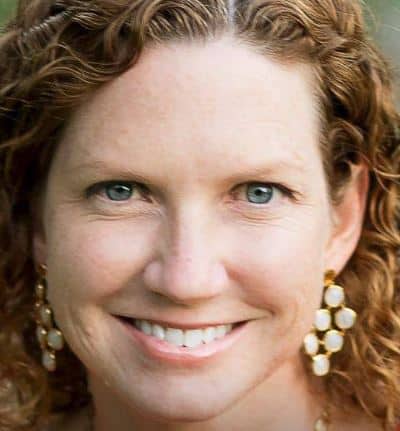 #1 Melinda MacDonald attended law school
Melinda Macdonald Osterloh went to Piedmont High. She attened Randolph-Macon Woman's Coll obtaining an Undergraduate Degree in 1993. She later earned her Law Degree from the University of San Francisco School of Law. She's been a California State Bar since 1996.
#2 She has over two decades of experience
According to a profile, Melinda Osterloh has been licensed for 23 years. As an attorney she's experienced in handling cases in Estate Planning and has an office in Burlingame, CA. She was also a partner at the attorneys and paralegal at Osterloh & Orta in Oakland -which now appears to be currently closed.
#3 Melinda Osterloh is a mom
Melinda Macdonald Osterloh and her husband are the proud parents of three young sons. It's easy to imagine the mom of three keeps busy caring for the couple's adorable children.
#4 She and her husband are on the board of PCA
Both Rick and Melinda Osterloh are big supporters of the Positive Coaching Alliance -a national non-profit organization to create a positive, character-building youth sports environment. While her hubby is listed on the PCA board, Melinda is also an sponsor.
#5 She has an active social life
The attorney, wife and mother is also keen to take part in social events such as the 2016 Parca Libre Hosts An afternoon in Havana, the 2017 CHC Breakfast and most recently the 2018 Curiodyssey Gala.
Don't forget to check the Photo Gallery & Video

Below
trending stories
Trending on WAGCENTER.COM