Marina Wheeler
Marina Wheeler is the longtime wife of British politician and journalist, Boris Johnson –who served as mayor of London until 2016.
Marina's hubby was actually born in New York to British parents on June 19, 1964; however he renounced his U.S. citizenship two years ago. Johnson began his career as a journalist and newspaper editor at The Times and later at The Daily Telegraph after graduating a King's Scholar from Eton College.
As a mayor he is known for introducing a bicycle sharing system called Barclays Cycle Hire and banned the use of alcohol on public transportation.
His lovely wife, Marina doesn't stay too far behind. The wife and mother has a pretty impressive resume on her own.
Marina is actually his second wife, Boris was first married to university flame, Allegra Mostyn-Owen. Marina Wheeler married Boris Johnson in 1993. The two had known each other since they were kids and were reunited in the 90's.
Her father, Sir Charles Wheeler, was one of the leading television journalists of his generation. Her mother's name is Dip Singh. Marina attended European School of Brussels, Bedales and Cambridge University.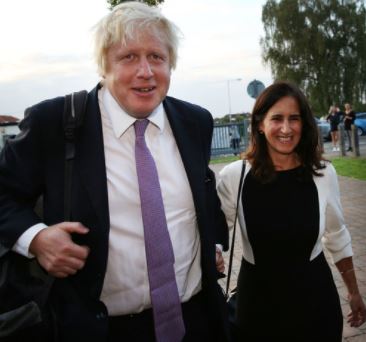 She worked in Brussels before, in 1987, becoming a barrister specializing in human rights. She is a member of the Bar Disciplinary Tribunal. Her public law and human rights work focuses on mental health, prisons, social care, armed conflict, education and privacy. Her employment work is varied but she is instructed frequently in difficult discrimination cases.
She was appointed QC in 2016.
The British lawyer –has been described by British media as the 'brains' behind her husband. She has had to endure several of her husband's scandals including numerous affair accusations. An affair tuned out to be true when it 2009 produced the existence of a daughter born from his adulterous relationship with arts consultant, Helen MacIntyre.
However, the couple remains together despite years of her husband's tabloid interest and together are the proud parents of four children.
Marina Wheeler is the proud mum of two daughters Lara and Cassia and two sons, Milo and Theodore.
Don't forget to check the Photo Gallery & Video

Below
trending stories
Trending on WAGCENTER.COM