Aaron Rodgers
Aaron Rodgers, the NFL player and actress, Shailene Woodley are headed to the altar as reports say these two are currently engaged!
The news about the two dating was confirmed just a few days ago, rumor is that the two have known each other since at least July, but it's not known how long they've been dating.
According to E! News, Rodgers and Woodley had been trying to pull off a long-distance relationship and it appears that things have worked out better than either could have imagined.
Though the two are big public names, chances are you are more familiar with Shailene than Rodgers. Here we'll tell you interesting facts about the man who 'put a ring on' Woodley -known for movies such as The Fault in our Stars, Divergent and HBO's Big Little Lies.
1. Aaron Rodgers is a veteran NFL player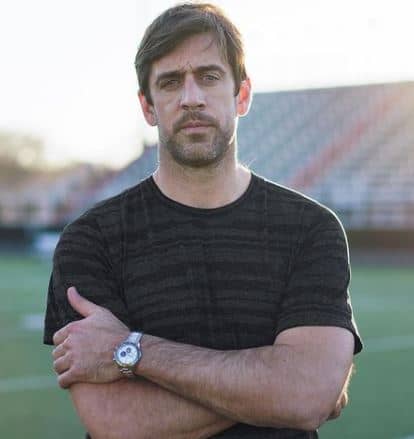 Rodgers is a star quarterback, the 37-year-old has been the starting quarterback for the Green Bay Packers since 2008. Drafted in 2005, he has made a name for himself in the NFL.
The former Cal QB has already landed three NFL MVP awards, a Super Bowl and is regarded as one of the best QB in the NFL. He is currently on his 16th year with Green Bay.
2. He isn't the only famous Rodgers
Aaron was born to parents Darla Rodgers and Ed Rodgers; he is the middle of their three sons; first born Luke, followed by Aaron and lastly Jordan.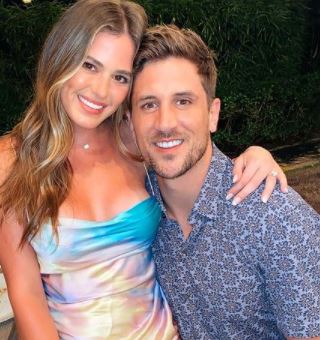 In addition to Aaron, younger brother, Jordan Rodgers also played professional football.
Jordan had a football career of his own. He played for Vanderbilt University and went on to play in the Canadian League and for the Buccaneers.
You may also recognize Jordan for being a contestant and the eventual winner on season 12 of The Bachelorette, starring Joelle Fletcher. Jordan currently works for ESPN as an analyst.
3. He has a net worth of over $100 million
According to online sources, Rodgers has a net worth of $120 million dollars. In 2013, the Packers and Rodgers agreed to a 5-year, $110 million contract extension, making him the highest paid player in NFL history. In 2018, Rodgers signed a 4-year $134 million contract to stay with the Packers. In addition, between June 2018 and June 2019, he earned $90 million from salary and endorsements.
Rodgers has also featured in several advertisements throughout the years, for brands such as State Farm Insurance and Pizza Hut, in addition to many local Wisconsin-based campaigns.
4. Aaron himself casually made the announcement on national television
These are not only rumors people, it was Rodgers who dropped the bomb during the 10th annual "NFL Honors" show, saying
"2020 was definitely a crazy year, filled with lots of change, growth, some amazing memorable moments, 180 straight days of having my nose hairs scraped, playing for very little fans," I got engaged and I played some of the best football of my career."
If you're wondering who Rodgers is engaged to, he didn't say, but it's probably not a coincidence that his people confirmed just last week that he was in fact dating someone and that someone is actress Shailene Woodley.
5. Aaron has been in numerous relationships
The NFL player is known to be quite the ladies man, we can count at least five different women he dated in the past.
The seasoned NFL qb has been in significant relationships in the past and is not the first time he dates an actress. He was romantically linked to actresses Jessica Szohr and Olivia Munn. Following his break up with Munn, he also dated Marie Margolius, a soccer player at Harvard; and Kelly Rohrbach.
He was also previously engaged to Destiny Newton, whom he dated for years and met when they were teenagers.
His relationship with Munn was plagued with negative reports. She was apparently the reason why Aaron allegedly distanced himself from his family. The two dated for three years.
Find Aaron Rodgers on IG here.