Bo Welch
Bo Welch is the proud husband of actress and comedienne and singer-songwriter, Catherine O'hara -who just bagged a SAG award.
Bo's talented wife and The Schitt's Creek star, nabbed the award for outstanding performance by a female actor in a comedy series during the 2021 Screen Actors Guild Awards over the weekend. Her win comes after the actress walked away with a Golden Globe in February for her performance as Moira Rose on the hit sitcom.
O'hara is additionally well known for her comedy work on SCTV, and her roles in the films After Hours, Beetlejuice, Home Alone, and The Nightmare Before Christmas; as well in the mockumentary films Waiting for Guffman, Best in Show, A Mighty Wind, and For Your Consideration.
The 67-year-old has been happily married to Bo Welch for many years, the two are considered to have one of the strongest marriages in Hollywood. Meet her husband below.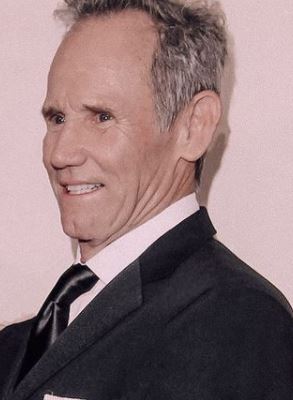 1. Bo Welch works behind the scenes
Bo was born on November 30, 1951. He was raised in Yardley, Pennsylvania.
He shares the entertainment field with his famous wife, however he works behind the scenes as a designer/director.
Bo was a production designer on Tim Burton films, such as Edward Scissorhands and Batman Returns. He also worked on other hit films including Men in Black, Land of the Lost, Ghostbusters II, Wild Wild West and many more.
2. He made his debut as director in 2003
Bo Welch made his film directorial debut with The Cat in the Hat in 2003.Per IMDb, he directed Cat in the Hat, two episodes of The Tick and five episodes of A Series of Unfortunate Events.
He has been nominated for four Academy Awards for Best Art Direction-Set Decoration. He also took home a BAFTA Award for Best Production Design in 1992 for his work on Edward Scissorhands. Most recently, he was nominated for an Emmy for his design work on A Series of Unfortunate Events in 2019.
3. They tied the know in the 90's
Bo Welch and Catherine O'hara became husband and wife in 1992. The two met back in the late '80s while working on Beetlejuice. The actress, of course, was starring in the movie, while Bo was the production designer for the film. At the time that they met, Catherine described Bo as "very attractive."
After they began dating, Catherine who was a native of Canada, moved to Los Angeles to be with him.
4. They have two sons
Since the couple's nuptials they have welcomed two sons, Matthew who was born in 1994 and his brother, Luke, born in 1997.
5. He is not on social media
Bo remains his wife's biggest fan and supporter, the longtime couple have been spotted attending a handful of events together over the years, including appearances at the Golden Globes, SAG Awards and more.
However the couple are not the type to put their love on full display, considering neither has social media.