Cristina Greeven Cuomo
Meet Cristina Greeven Cuomo; she is the beautiful wife of Chris Cuomo, CNN's anchor and host of Cuomo Prime Time. Cristina's husband a Yale and Fordham University graduate started his journalism career with CNBC and MSNBC.
Prior to joining CNN, Cuomo was an anchor for ABC's 20/20, a few years later hosted Good Morning America. He is the younger brother of NY  Governor Andrew Cuomo.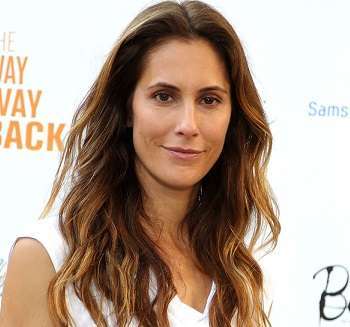 49-year-old Cristina Cuomo was born Cristina Helena Greeven on January 3, 1970, in New York. She is the daughter of Rainer Nicholas Greeven and Regina Helena Greeven (nee. Jouvin).
Mrs. Cuomo has one sister, Andrea Greeven Douzet.
Her father is an attorney in New York; he graduated from Columbia University. Cristina, on the other hand, attended The Chapin School and subsequently received her Bachelor of Arts from Cornell University.
Mrs. Cuomo is the founder and editor of PURIST. She previously was the editor at Gotham Magazine.
Chris and Cristina Cuomo, tied the knot at the Sacred Hearts of Jesus and Mary Church in Southampton, L.I., on November 24, 2001.
Furthermore, they have three beautiful children; Bella, Carolina and Mario Cuomo.