Rebecca Muilenburg
Meet Rebecca Muilenburg, she is the lovely wife of Boeing CEO Dennis Muilenburg. He spent the first 15 years of his career in the Puget Sound region, supporting the commercial airplanes and defense businesses.
After 30 years of service to Boeing, Muilenburg became the company's 10th chief executive in July 2015. Muilenburg became chairman of the board in March 2016, chief executive officer in July 2015 and president in December 2013.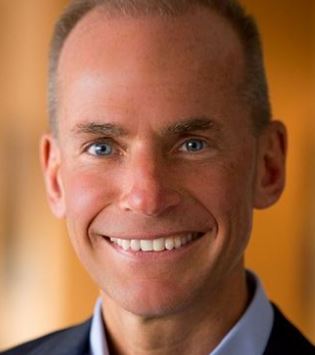 Though married to one of the country's most famous executives, not much out there about Rebecca.
Mrs. Muilenburg was born Rebecca Kickert-Muilenburg on May 24, 1965. She studied at Chicago Christian High School and the University of Illinois at Urbana-Champaign, prior to studying Animal Science-Pre-Veterinary Medicine at Iowa State University.
Dennis Muilenburg's wife is a Licensed Veterinarian licensed to practice in Illinois. She obtained her license in back in 1990 but according to online info, she is currently inactive
According to an old article on boardroominsiders, Mrs. & Mr. Muilenburg are the proud parents of at least one son.
During an interview posted to YouTube, Rebecca's husband Dennis, admitted to having as much as seven pets at one point in their home.