Lynne Cheney
Lynne Cheney is the longtime wife of former Vice President, Richard Bruce Cheney –best known as Dick Cheney.
Lynne's husband is widely considered one of the most powerful vice presidents in US history and one of the most loathed too. Her husband has suffered at least five heart attacks and has received numerous procedures since the late 70's.
Born January 30, 1941; the Nebraska native attended Yale University; Caspeur College, University of Wyoming, B.A. in political science, 1965; University of Wyoming, M.A. in political science, 1966.
After his initial stints in government under Republican Administrations, including time as George H.W. Bush's Secretary of Defense, Dick Cheney entered the private sector, where he used contacts he made during his time in government to enrich himself. All told, he would earn more than $44 million from Halliburton –where he served as CEO from 1995 until 2000. He then went back into politics becoming Bush's running mate in 2000 and managed to stay as vice president from 2001 until 2009.
He's been happily married to Lynne Cheney for many years.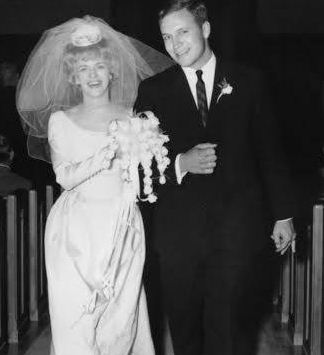 #1 The couple has been married for over five decades.
Lynne Ann Vincent and Chenney tied the knot on August 29, 1964. The couple had met in their teens while attending high school.
#2 In addition to being her husband's wife, Lynne Cheney is widely recognized as an author and public speaker.
She is the author or coauthor of more than 10 books, including several bestsellers about American history for children.
#3 She is well educated
The Wyoming native was born August 14, 1941; she earned her Bachelor of Arts degree with highest honors from Colorado College, her Master of Arts from the University of Colorado, and her Ph.D. with a specialization in 19th-Century British literature from the University of Wisconsin.
#4 She has received numerous awards
She is the recipient of awards and honorary degrees from numerous colleges and universities. She served as Editor, Washingtonian Magazine from 1983 until 1986.
#5 Lynne Cheney is a mother and grandmother
Dick and Lynne Cheney are the parents of two adult daughters, Liz and Mary –who is openly gay. In November of 2016, their daughter Liz, won the Wyoming congressional seat once held by her father.
Lynne is the proud grandmother of Liz's four children, Elizabeth, Kate, Grace and Richard. Her daughter Mary is also the mother of two children, Sam and Sarah Lynne.