Elizabeth Shatner
Elizabeth Shatner is the lovely wife of veteran actor, comedian, producer, author and singer -William Shatner.
Elizabeth's Canadian star husband is well remembered for his role in the iconic, Star Trek and also for his distinctive voice.
According to reports, the 88-year-old filed for divorce from wife Elizabeth on Tuesday, court paperwork filed in Los Angeles confirms.
Check out five facts about Elizabeth Shatner below. The couple did not have any children.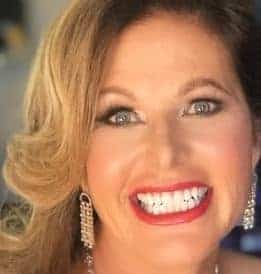 #1 She does her own thing
61-year-old Elizabeth Martin Shatner, is a professional equine judge and former professional horsewoman and horse trainer.
In addition she is also a photographer and Digital Artist. She states on her page she never had a passion for photography but instead she had a true passion for nature. Nature is the foundation of her body of work titled: "Art by Nature."
#2 Elizabeth is the founder of The All Glory Project
Elizabeth who was born Elizabeth Joyce Anderson and received a degree in equine and animal science from Purdue University -is the founder and president of The All Glory Project; a non profit to support animal and horticultural therapy for veterans and their families.
#3 She was Shatner's his fourth wife
Shatner was previously married to Gloria Rand -with whom he fathered three children, Leslie, 61, Lisabeth, 59, and Melanie, 55. He also fathered one son, Peter with Kathy McNeil. His second marriage was to Marcy Lafferty and third marriage to Nerine Kidd -who tragegically drowned in 1999. Shatner and Elizabeth tied the knot in 2001 and reportedly has a prenup.
#4 She lost her husband
Like Shatner, Elizabeth who was also previously married, also lost her husband suddenly. After hearing of the death of Shatner's third wife she reached out to him and their shared grief and love of horses brought them together.
She was was married to her first husband, Michael Gleen Martin, from 1982 until he died of cancer in 1997.
#5 She is active on social media and has her own website
Elizabeth who describes herself as a wife, horse judge and philanthropist -has an impressive online presence. She is not only active on Twitter and Instagram but also has her own website called "elizabethshatnerart"where she shares her body of work.