Helen Zell
Meet Helen Zell; she is the wife of Billionaire businessman Mr. Sam Zell, the chairman and founder of the private investment firm Equity International. Helen's husband's net worth estimated at $5.3 billion in December 2018, makes him the 397th richest person in the world.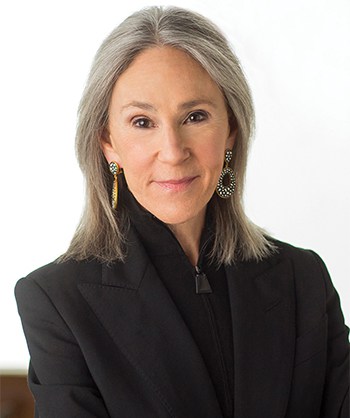 The lovely Mrs. Zell is quite fascinating,  the former Helen Herzog Fadim was born on July 29, 1942. Like her husband, Helen comes from a Jewish family.
She is the daughter of Bob Herzog and Justine Herzog (nee. Schmertz); they passed away in May 2012 and August 2007, respectively. Helen has two brothers, Charles and Richard both doctors.
Mrs. Zell graduated from the University of Michigan with a Bachelor's degree in English Language and Literature and an honorary Doctor of Humane Letters degree; she donated $50 million to her alma mater to fund  the Marter of Fine Arts in Creative Writing Program, as a result,

The Helen Zell Writers'

 Program, is recognized as a producer of award-winning authors and literature nationwide.
Furthermore, Helen Zell is the Executive Director of the Zell Family Foundation; member of the Board of Trustees of Steppenwolf Theatre and Chair of the Board of Trustees of the Chicago Symphony Orchestra Association. In addition to that, she serves on the boards of directors of the Ounce of Prevention Fund and is a member of the Photography Committee at the Art Institute of Chicago.
Prior to marrying Sam, Helen married attorney James Fadim (photo above) on May 30, 1964; like her, Sam Zell has been previously married,  twice actually; he has three amazing children; Matthew Zell (b. 1966),  Kellie Zell (b. 1964) from his first marriage and JoAnn Zell (b. 1968), his adopted daughter from his second marriage.