Joel Schiffman
Joel Schiffman is the supportive boyfriend of TV show host and anchor, Hoda Kotb –best known for being the the co-host of the fourth hour of NBC's "Today."
Joel's girlfriend was recently named Matt Lauer's replacement at Today Show, following Lauer's accusations of sexual misconduct.
Born August 19, 1964; Hoda earned a broadcast journalism degree from Virginia Tech University. Over her decade-long career in Television, the Egyptian-American has gained recognition as the co-host of three shows: NBC Morning Show, Today, and Dateline NBC.
Kotb began hosting the 10 a.m. hour when it debuted in September 2007. The bestselling author and cancer survivor has been in a romantic relationship with Mr. Schiffman for the past few years. Meet him in his top five facts below.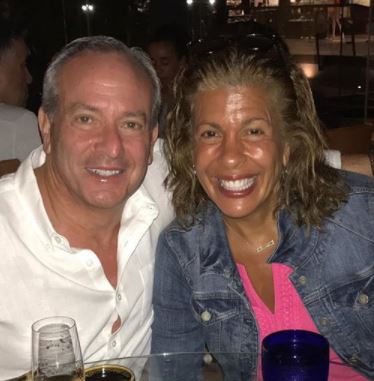 #1 He is the father of a daughter from a previous relationship
Joel and Hoda got together a few years ago and they were both in previous relationships in the past. Oklahoma native Hoda was previously married to Burziz Kanga in 2005 but the couple got divorced just two years later. While Joel is the father of one daughter, Kyle Schiffman.
#2 He and Hoda live together
Joel and Hoda Kotb got together around 2013 and decided to move in together in October 2016. According to People magazine, Kotb and Schiffman met at a Wall Street event. The couple celebrated their fourth year anniversary together in June 2017.
#3 They adopted a child together.
Due to her cancer treatement Hoda was unable to conceive. In early 2017 she announced she and Joel had adopted a baby girl named Haley Joy Kotb.
#4 Joel is as successful as girlfriend Hoda Kotb
Joel Schiffman is a hunky financier who was born March 21, 1958. He graduated from the University of California, Los Angeles in 1981 with a Bachelor of Arts in economics. During his time at UCLA, he was on the UCLA Rugby Team and in the Sigma Alpha Epsilon fraternity.
#5 He serves as the Vice President & Director, Financial Institutions at Janus Capital Group
According to his LinkedIn, he attended the University of Pennsylvania for graduate school, where he became a Certified Investment Management Analyst at UPenn's Wharton School. He graduated in 1995.