Holly Rebelez
Holly Rebelez is the lovely wife of IHOP's president Darren Rebelez –who recently announced that IHOP is becoming IHOb, the International House of Burgers.
Holly's hubby also confirmed that the chains will still serve breakfast food but will also have seven steak burgers. According to Bloomberg, Darren Rebelez was named president of International House of Pancakes, LLC (IHOP Business Unit) at DineEquity, Inc. –in May of 2015.
Darren who is of Mexican descent, is a graduate of the U.S. Military Academy at West Point who served in the Gulf War. He holds a Bachelor's Degree in Engineering and an MBA from the University of Houston.
The industry veteran began his career working in the c-store industry. He previously served as the Chief Operating Officer and Executive Vice President of 7-Eleven, Inc. from July 2007 to October 2014. Rebelez has a long history in the food business having worked for Daka International and for Pepsico restaurants in numerous operational roles.
He also held executive level positions with ExxonMobil's Fuels and U.S. Distributor Fuels Pricing U.S. –as well as at Thornton Oil Corporation. He has been an Independent Director of Torchmark Corporation since February 2010.
Meet his lovely wife below.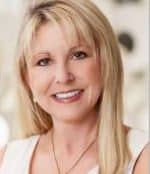 #1 According to online records, Darren M. Rebelez and Holly A. Olechnowicz were married on June 25, 1989 in Bell, Texas.
#2 Holly A Olechnowicz who now goes by Holly Rebelez was born on July 1, 1966. She is currently a California resident living in Glendale. She previously lived in Southlake, TX and Irving, TX.
#3 Holly, like her husband, attended the United States Military Academy at West Point, NY –where she earned a Bachelor of Science Degree and commissioned as a Second Lieutenant in the US Army immediately upon graduation. She served as a Communications Platoon Leader in Desert Shield/Desert Storm.
#4 After her service, Holly Rebelez made the transition to the corporate world working as an IT consultant for over 20 years.
#5 Thanks to her travels she began investing in real state for herself later becoming a realtor for DFW Realty Associates.