Sheri Kersch Schultz
Meet Mrs. Sheri Kersch Schultz is the gorgeous wife of Howard Schultz; her husband is the former CEO and executive chairman of Starbucks Coffee Company, former chairman of Emeritus whose net worth has been estimated at $3.5 billion.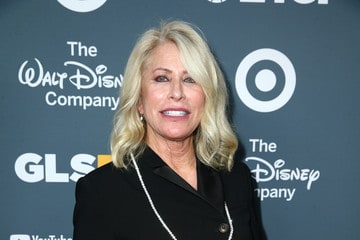 #1 She hails from Ohio
She was born Sheri Kersch on August 5, 1954, in Ohio; she and her family subsequently relocated to Seattle, where their two children were born.
#2 She is an interior designer
She sure is! Sheri holds a Bachelor's degree in Political Science from the University of Denver.
#3 She is a longtime youth advocate
Sheri has been a long-time advocate for at-risk youth. She works with 16- to 24-year-olds in the country who are not in school and not working. Sheri and her husband have been honored with the Aspen Institute's 2016 Public Service Award for their work on behalf of youth and veterans.
#4 She works for the family foundation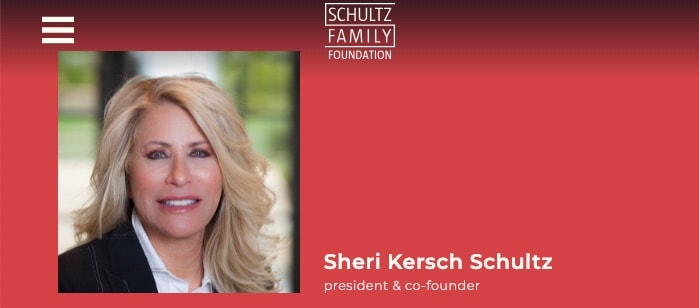 Mrs. Sheri Kersch Schultz is, in addition, the president and co-founder of the Schultz Family Foundation which she co-founded in 1996 with her husband. Under her leadership, the foundation has launched two national initiatives, Onward Youth and Onward Veterans.
#5 Sheri is a proud mom of two kids
Howard and Sheri Schultz married since 1982,  are the proud parents of two children; son Jordan and daughter, Addison.
Jordan is a sports writer for the Huffington Post and is currently married to the lovely Breanna Hawes, with whom has a precious little daughter.
N.Y.U. graduate, Addison, 28,  is a social-work clinician for the New York Foundling. She tied the knot on June 24, 2017, to Tal Hirshberg; her hubby is a Duke and Emory graduate & an entertainment and public affairs project manager for Starbucks.
In addition to the Huffington Post, Jordan is an analyst, insider and correspondent for ESPN; prior to that, he worked for Yahoo Sports.