Elinam Cofie
Elinam Cofie was married for years to legendary South African jazz trumpeter, Hugh Masekela –best known as the 'father of South African jazz."
Elinam's iconic hubby passed away on January 23, 2018 –following a battle with prostate cancer. Hugh Masekela was 78.
His career spanned for five decades –in which time he released over 40 albums and received numerous honors including two Grammys and two honorary doctorates from Rhodes University and the University of York.
He left behind two adult children and wife, Elinam Cofie. Get to know his widow in her top facts below.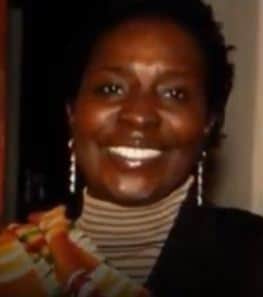 #1 Elinam Cofie was his fourth and last wife
Hugh Masekela was previously married to South African singer and civil right activist, Miriam Makeba. They were married in 1964 and were divorced two years later in 1966. In 1968 he tied the knot to Chris Calloway but it was short lived divorcing her that same year. He then was married for a third time to Jabu Mbatha.
#2 She was his wife of nearly two decades
Elinam Cofie and Masakela became husband and wife in 1999, they were married for a total of 19-years prior to his passing.
#3 He wrote a song for her
It is said he wrote and sang the song "Ghana" for Elinam Cofie –he wrote the song as a tribute to her roots.
#4 The two met decades before getting married  
Elinam Cofie who is a native of Ghana –met her future husband two decades prior to their marriage. According to a 2011 article from the San Francisco Classical Voice, the couple met on a voyage.
#5 The couple allegedly divorced
In 2013 reports surfaced of the couple calling it quits to their marriage. At the time it was said Cofie complained she spent too much time alone at the couple's Johannesburg home –while her husband spent most of his time touring in the U.S.