Ahmed Hirsi
This is Ahmed Hirsi; the second husband of Somali Democratic politician Ilhan Omar, who since January 2019, serves as the U.S. Representative for Minnesota's 5th congressional district.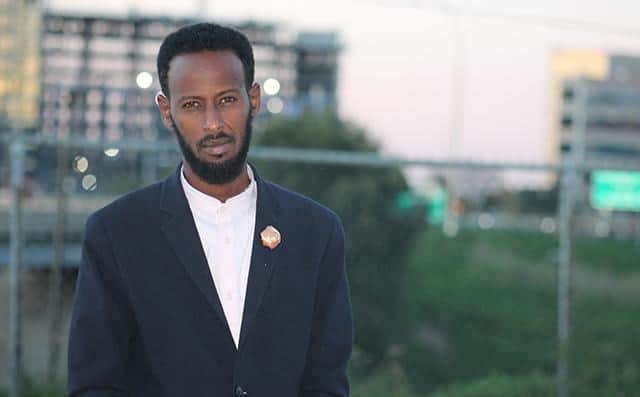 Ahmed born Ahmed Abdisalan Aden and Ilhan's love story started in 2000; they became engaged two years later, filed a marriage license application on Sept. 30, 2002; however, they never got to say "I Do."
They remained together married in their faith by the Muslim Church on May 4, 2002, and welcomed two children; sadly by  2008, they decided to go their separate ways, divorcing through their faith traditions.
On February 12,  2009, Omar and British citizen Ahmed Nur Said Elmi, tied the knot; the Power Line Blog alleged Ahmed Nur Said Elmi is really her brother and the marriage's mere intend was to get him a U.S. citizenship, therefore a fraud. Omar denied the allegations and said their marriage was real and only ended in their faith in 2011, with  Ahmed Nur Said Elmi subsequently moving back to the U.K.  They marriage was legally over in 2011
"I entered into a relationship with a British citizen, Ahmed Nur Said Elmi, and married him legally in 2009. Our relationship ended in 2011 and we divorced in our faith tradition. After that, he moved home to England. I have yet to legally divorce Ahmed Nur Said Elmi, but am in the process of doing so. Insinuations that Ahmed Nur Said Elmi is my brother are absurd and offensive."
Also in 2011 Ilhan Omar and Ahmed Hirsi, reconciled. Finally, in 2018, they tied the knot. A third child was born in June 2012.
39-year-old Ahmed Hirsi, worked a St. Paul College aiding students with their registration forms as well as offering financial aid; later on was a banker for Wells Fargo and is nowadays, running his immigration counseling business New American Financial Literacy in Minnesota since May 2016. In August 2018, Minn. Council member Alondra Cano hired Mr. Hirsi as senior policy aide.