Jeanne Cadieu
Jeanne Cadieu is the gorgeous young woman reportedly in a relationship with Hollywood star, Jake Gyllenhaal.
It seems the two have been enjoying each other's company for a few months now, so we thought you might want to know more about the lovely lady. Check out her top five facts below.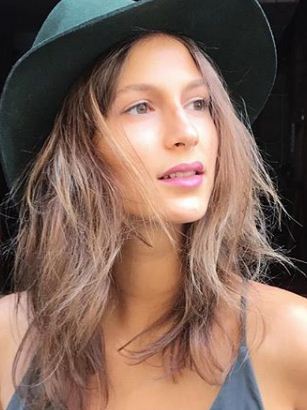 #1 She is French
Jeanne Cadieu was born February 8, 1996. She is the daughter of Alain Cadieu and Julia Robert, she has one sister, Marion.
#2 She is a fashion model
Jeanne attended International School of Paris and following her graduation she began pursuing a modeling career. As a model she is currently signed to the New York-based model and talent agency, 'One Management.'
She has worked for a number of brands, including 'Etta Sabater' and 'Rag & Bone.' She has also walked the ramp at several fashion shows all over the globe.
#3 There is a substantial age difference between the couple
Cadieu is 22-years-old and Gyllenhaal is 38, meaning she is his junior by 16-years.
#4 She began dating Jake a few months ago
Is not clear when the two first started seeing each other but they are certainly comfortable enough to begin going out in public. The alleged couple were first spotted out and about in London last July, and were again photographed walking the streets of Paris during the Christmas holidays. The two were also caught by paparazzi during a trip to Greece back in August.
#5 She is active on social media
Could the young and stunning model Jeanne Cadieu be the reason Gyllenhaal joined Instagram last December? The model herself is not very popular on the social media platform, just yet, with just over 8k.
Find the stunner on Instagram here.