Jennifer Holland
Jennifer Holland is the loyal girlfriend of actor and filmmaker, James Gunn –perhaps best known for his work on Marvel's Guardians of the Galaxy Vol's 1, and 2.
As you may or may not recall, Jennifer's man was removed from the upcoming Disney's Guardians of the Galaxy 3 –due to offensive tweets that were discovered last year. However, reports say the 51-year-old director has been reinstated by Disney.
Despite the controversy surrounding Gunn, Jennifer Holland has stayed by his side. Find out more about her in her top facts below.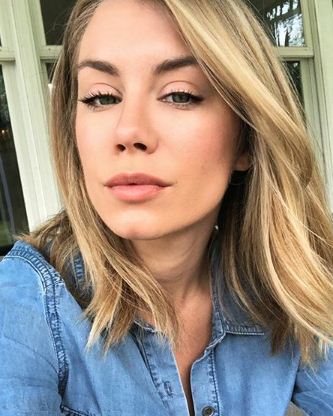 #1 Jennifer Holland is an actress  
Holland, is a Chicago native who according to her IMDb page has had a number of roles including; American Pie Presents: The Book of Love, American Horror Story and most recently –Sun Records.
Her most recent project is, Brightburn, to be released in May 2019.
#2 She met Gunn on a blind date
Jennifer Holland and Gunn were set up on a blind date by a mutual friends in 2015. According to an Instagram post celebrating their third anniversary –Gunn says that by the time they were driving to their dinner date they had discussed 'thoughts on marriage, having children, and psycho exes." As they entered the restaurant while waiting to be seated, they 'discussed the deaths of loved ones. Intimate, honest, casual discussion was the natural energy' He wrote.
Gunn finishes the post with 'I knew she was very different from anyone I had ever known'
#3 She is a lot younger than he is
Jennifer Holland was born in 1987, which makes her 32-year of age. Compared to her beau's 51 –she is his junior by 21-years.
#4 She lives with him
Jennifer and Gunn who currently share the same home, have been in a relationship for about four years. Prior to her, Gunn was married to actress Jenna Fischer from 2000 until 2008.
#5 She is active on social media
Holland has an Instagram account where she has a following of over 50k. The stunning blonde often shares images of her and Gunn, their travels and also about their gods, Maga and Eda.