John Molner
Meet John Molner; this handsome and sophisticated fella is the lucky man married to the amazing Katie Couric, the famous journalist, t.v host and book author, who has worked for ABC, CNN, NBC's Today alongside Matt Lauer, later became co-anchor of Now with Tom Brokaw and Katie Couric.
In 2006, Katie left Today and joined CBS News, she worked as the editor of CBS Evening News and in addition contribute to 60 Minutes. Once a week, Mrs. Couric hosted a one-hour interview show.
In 2011 returned to ABC News, before joining Yahoo! News in November 2013.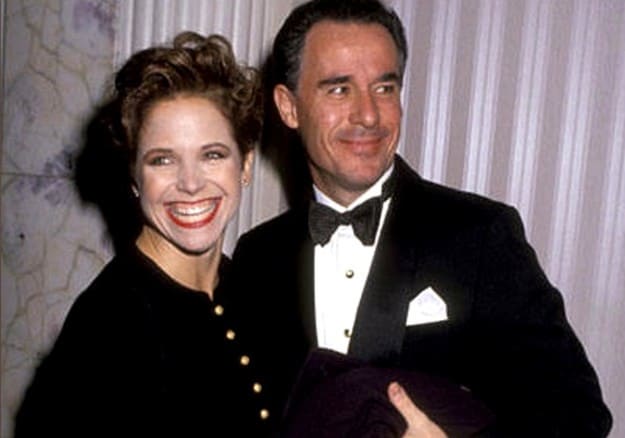 no doubt you all know that before John came to Katie's life, she met John Paul Monahan, an attorney & legal analysis for NBC News, MSNBC and CNBC, who became her husband in 1989.
Together they had two daughters; Elinor Tully born in 1991 and Caroline in 1996. Mr. Monahan was 42, when he died of colon cancer (diagnosed in 1997) on January 24, 1998, at Lenox Hill Hospital in Manhattan.
After her husband, Katie dated Brooks Perlin, 17 years her junior. The age difference became an issue and after five years together they called it quits.
Mr. Molner
John Molner was born on January 21, 1963, in Chicago, Illinois. He graduated from Trinity College and from the University of Chicago Booth School of Business.
He started his career in the investment banking division of the First Boston Corporation; subsequently in 1990 became a partner of BBH, eventually became BBH capital Partners' Senior Advisor.

John was previously married to Jane Franke Molner, mother of his two children, Henry and Allie.

After Jane and before meeting Katie, John dated a colleague named Jessica Hsu, then 27, who alleged she was still dating Molner when she found out he was also seeing Couric.

"Yes, John cheated on me. That's all I have to say." Jessica said. However a close friend of Hsu, wasn't shy to ellaborate.

"He was even talking about buying an apartment for them in New York. They were dating when Jessica discovered John was seeing Katie behind her back. essica was completely blindsided by John's infidelity and when she caught him cheating, he dumped her like a hot potato."
John and Katie dated for two years before tying the knot on June 21, 2014 at her home in The Hamptons.

more photos below.