Patricia Williams
Meet Mrs. Patricia Williams; she is the proud and lovely momma of Jumaaene Williams, a member of the New York City Council from the 45th district and the new New York City Public Advocate-elect.
It looks like Mr. Williams is not married and he probably doesn't have a girlfriend either; however, that doesn't mean he doesn't have a number one girl in his life, that would be his beautiful mother Patricia.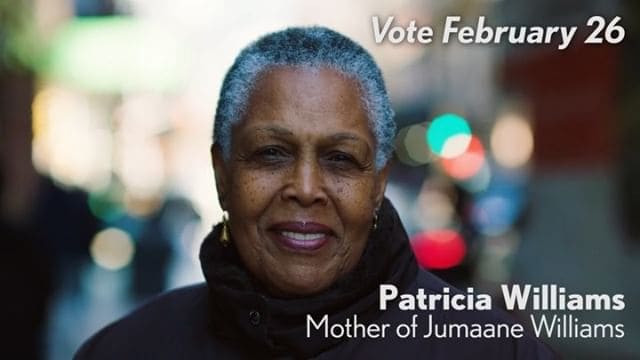 68-year-old Patricia was born in 1950 in Grenada; her parents were very strict, she was adventurous and couldn't help but feel held back; her dream was to be a flight attendant and travel the world.
"I was very adventurous and very inquisitive about the world,"
She was a teenager when she met Gregory Williams, a cricketer and a soccer player out of Grenada Boys Secondary School. they started dating and when he had the opportunity to study medicine in the U.S. Patricia followed him, the year was 1968, Patricia was 18.
Greg enrolled at Howard University, he is nowadays a druggist. Patricia lived in a boarding-house in Washington with other immigrants;  her days were pretty much school in the morning went straight to work at 2 p.m and finally by 9:30 p.m she went home.
Patricia and Greg Williams eventually tied the knot and went on having two children; Jeanine born in 1971 and Jumaane born in 1976. Sadly her marriage didn't work and divorced subsequently. Greg Williams passed away in 2013.
Her daughter Jeanine, is a nurse practitioner, you all know about Jumaane and Patricia well, she campaigns for her son, she is and forever will be by his side.