Jason Love
Jason Love is the proud husband of U.S. Representative for the fourth district of Utah –Mia Love.
Jason's wife was born December 6, 1975 as Mia Bourdeau; the New Yorker graduated from the University of Hartford with a degree in fine arts.
After earning a degree in musical theater from the University of Hartford, she worked briefly as a Continental Airlines flight attendant.
Following her move to Utah and converting to the Mormon faith –she served as Saratoga Springs City Council from 2004 until 2010. She then was elected Mayor, Saratoga Springs in 2010. Rep. Love served two terms on the city council of Saratoga Springs, one of Utah's fastest growing cities.
She was a keynote speaker at the 2012 Republican National Convention. That was also the year she ran for a seat in the United States Congress; and was endorsed by then-Republican Presidential candidate Mitt Romney.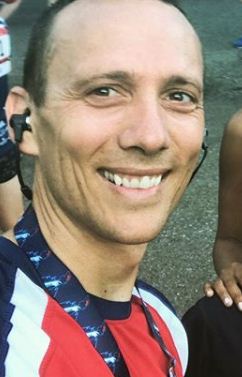 Her marriage to Jason Love resulted in three children; two girls and a boy. The couple met after the missionary who baptized Mia –asked Jason is he could 'perhaps help her move in.' They tied the knot four months after that.
Jason spent his early years in Idaho and at 10 moved to Ohio, where his father, a software engineer, worked for Bell Labs. His mother died when he was 12 and his father remarried and moved the family to Idaho. Jason worked on farms in the area.
According to his LinkedIn, Jason Love is the executive vice president of Xactware, a software company. He previously worked at Sento for four years –where he served as Account Manager, Operations Director and later as Implementation Director.
He began his career at Xactware in 2006 as a Manager. In 2011 he was named Director. In 2014 he became Assistant Vice President over Training and Employment Development. He is currently listed as the Vice President over Xactware's Customer Training, Employee Development, and Professional Services –position he's held since 2016.
Love graduated from Western Governors University with a Bachelor of Science –Information Technology (Software Development Emphasis); and studied pre-engineering at Utah Valley University.