Mareli Miniutti
Mareli Miniutti is a stunning actress who is grabbing headlines after filing a restraining order against alleged boyfriend, Michael Avenatti.
Mareli stunned earlier this week after she filed a restraining order against Avenatti. As you may have heard, the celebrity lawyer was arrested for domestic violence allegations last week –following a domestic violence report made against him.
Avenatti was taken by police on Wednesday and has since denied the allegations saying he is eager to clear his name. But who is Mareli Miniutti, meet her below in her top facts.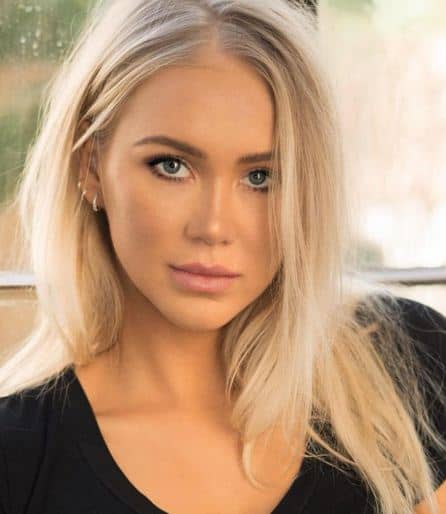 #1 Mareli says he attacked her while she was in bed
The theory going around is that, apparently, Avenatti threw her out of their Los Angeles apartment on Tuesday, when the alleged altercation took place. She claims the lawyer pummeled her with pillows and violently dragged her out of bed while yelling, "Do not disrespect me."
According to a TMZ law enforcement source, Miniutti's face was "swollen and bruised" from the incident.
#2 She filed for a restraining order five days after the altercation
Mareli Miniutti filed her petition Monday at the Santa Monica branch of Los Angeles County Superior Court, online court records show. She had previously accused him of domestic violence charges related to the alleged incident.
#3 She is an actress
According to IMDB, the aspiring actress can most recently be seen in a cameo in "Ocean's 8." She appeared in the 2016 comedy "How to Be Single" with actress Rebel Wilson. She will appear in the upcoming films "Sargasso" and "Crypto," starring Kurt Russell.
#4 She is not from around
The blonde who is reportedly 24-years-old –is from Estonia.
#5 She is on Instagram
Her Instagram was set to private shortly after news of her restraining order broke — but a cached version of it shows she regularly traveled to Europe, Heavy.com reported. "Don't confuse instagram for real life," her bio on the site says.
#6 She was in a relationship with Avenatti
Avenatti who's been all over the news for representing Stormy Daniels' –has been having an affair with Mareli since at least the beginning of the year.
#7 She is married
Mareli is said to be married to another Michael, Michael Miniutti –who told media in her defense: 'No man has a right to raise a hand to a woman. Period.'
Miniutti is a Programme Director at Mansion House Consulting based in New York City.