Mareva Georges Marciano
Meet the lovely Mrs. Paul Marciano's Wife Mareva Georges Marciano; this stunning lady is the loving and caring wife of fashion designer Paul Marciano, who alongside his three brothers Georges, Armand and Maurice created the famous fashion line Guess?
Mr. Marciano the son of Jewish parents was born in Debdou, Morocco. He grew up in Marseilles, France. Prior to creating Guess in 1981, Paul and his brothers worked at their family clothing business MGA.
As noted, Mr. Marciano's beautiful wife if Mareva, check out the ten facts we found about her.
Mareva Georges Marciano, comes a long line of beauty queens; s crowned Miss Tahiti in 1990, by the time she was 21, and Miss France a year later.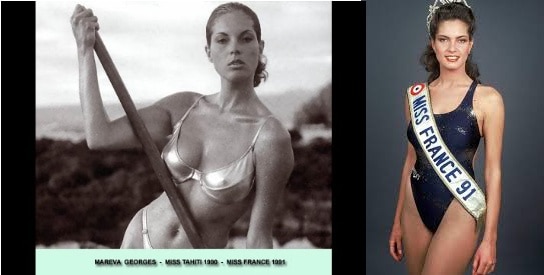 Her aunt, Edna Tepava was Miss Tahiti in 1973 and Miss France in 1974.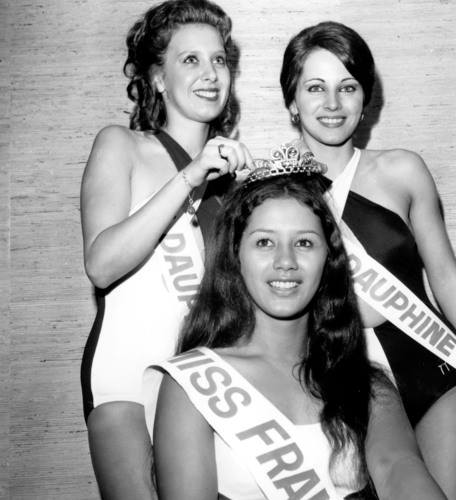 Mareva was born on May 29, 1969, in Tahiti, French Polynesia.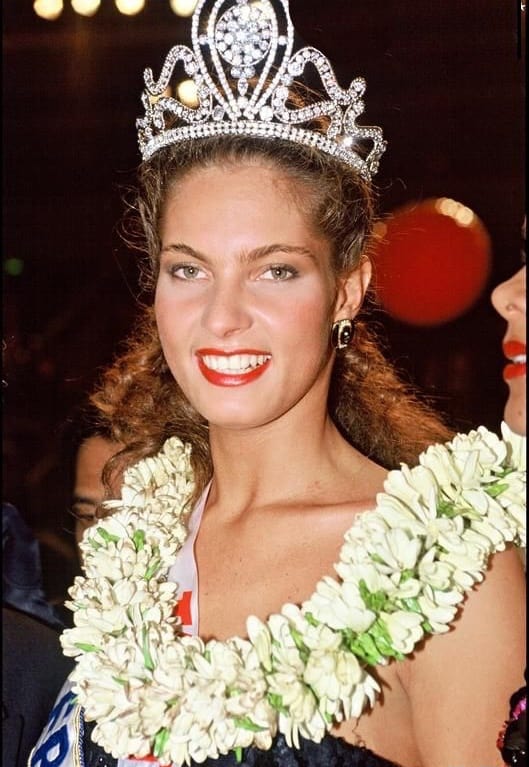 She placed 9th in the top 10 finalists at the Miss Universe pageant in 1991, in Las Vegas, Miss Mexico, Lupita Jones was the winner.
Subsequent to Miss Universe, Mareva continued modeling around the world and is through fashion that she met Mr. Marciano.
Mareva and Paul Marciano tied the knot on November 24, 2016, in Bora Bora. Together they have four children; Ella Marciano, Nicolai Marciano, Ryan Marciano, and Gia Marciano.
Prior to meeting Mr. Marciano, Mareva was engaged to Mataho Salmon, the person who encouraged her to run for Miss France. They didn't get to walk to the altar because Mareva wasn't allowed to be married during the competition; eventually ended their engagement.
Nowadays, Mareves has been promoting tourism in Tahiti in the United States. Mrs. Georges Marciano has been the host of a television show on American boardsports.
Moreover, Mareva was one of the jurors of the Miss France pageant in 2004 and Miss National in 2011.
Furthermore, Mareva like her husband does philanthropic work, not only she distributes clothes to poor families in Polynesia, but also food.

Image already added