Paul Pelosi
Paul Pelosi is the proud and supportive husband of politician, Nancy Pelosi –who serves as Democratic Leader of the U.S. House of Representatives.
Paul's wife is also well known for previously serving as Speaker of the House, the first woman to do so in American history. Born Nancy Patricia D'Alesandro on March 26, 1940 –the Baltimore, Maryland native is the daughter of Thomas D'Alesaanddro Jr., -who served as Mayor of Baltimore for 12 years, after representing the city for five terms in Congress.
She and her brother, Thomas D'Alesandro III, -who also served as Mayor of Baltimore –followed into their father's footsteps in taking a career in public service.
Nancy graduated from Trinity College in Washington, D.C. For 31 years, Leader Pelosi has represented San Francisco, California's 12th District, in Congress. She has led House Democrats for 16 years and previously served as House Democratic Whip. She's been able to count with the support of her husband, Paul, meet him below.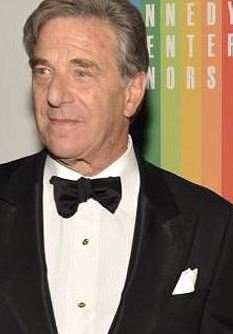 #1 They met while in college
Nancy and Paul met while in college, and were married on September 7, 1963.
#2 They have five kids together
Together they welcomed four daughters: Nancy Corinne, Christine, Jacqueline, and Alexandra; and a son, Paul.
Christine Pelosi is a Democratic strategist who has worked for the California Democratic Party.
Paul Pelosi Jr. is an investor and co-founder of Natural Blue Resources.
Alexandra Pelosi is a journalist and documentary filmmaker
#3 He hails from San Francisco
Paul Pelosi was born Paul Francis Pelosi on April 15, 1940; the San Francisco native earned his Bachelor of Science degree in foreign service at Georgetown University. In addition, he attended New York University and the Harvard Business School.
#4 He is a real estate developer
Pelosi serves as President of Financial Leasing Services, Inc. –FLS is a San Francisco-based diversified investment and consulting company
He is an investment banker with over 40 years of experience in finance and management. He sits on the boards of many philanthropic and corporate Boards in San Francisco and in Washington D.C.
#5 He used to own a UFL team
Normally under the radar, Paul Pelosi grabbed headlines after he paid $12 million for the California Redwoods, one of the teams in the United Football League. Later known as the Sacramento Mountain Lions, the team only lasted four years.