Shawn Townsend
Shawn Townsend is the lucky boyfriend of political advisor and strategist -Symone Sanders currently working in Joe Biden's presidential campaign.
Is not clear how long Shawn Townsend and Symone Sanders have been dating each other or how they came to be; however the two often share loved up images of each other on their respective social media platforms.
Shawn's girlfriend is well known as the former press secretary for Bernie Sanders back in 2016. The 30-year-old rising star is currently the senior communications advisor for Joe Biden 2020. You would think she would date a guy in the same line? Find out and check Townsend's top facts.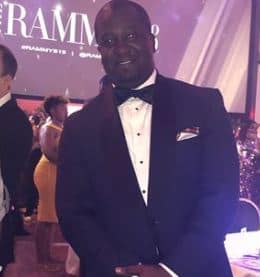 #1 He is a dad
Shawn Townsend is a DC resident and father of one. Townsend, clearly a proud dad, often shares images of his adorbale young son to his social media.
#2 Townsend isn't complete unknown
In fact he happens to work for the Mayor's Office as the Director of Nightlife & Culture. He was appointed to his role in 2018 by Mayor Muriel Bowser -becoming the city's first-ever director of nightlife and culture. The role is colloquially known as "night mayor"
#3 He studied journalism
According to his LinkedIn, Shawn Townsend holds a bachelor's degree in journalism and mass communications from New Mexico State University.
#4 He worked for The Alcoholic Beverage Regulation Administration
He previously served as a Supervisory Investigator at the Alcoholic Beverage Regulation Administration (ABRA). During his time as investigator, he earned extensive knowledge and work experience engaging with nightlife establishments to resolve challenges and leading business training and engagement opportunities. At the time he supervised six investigators who conducted routine inspections of businesses with licenses to serve alcohol.
Prior to becoming an investigator at ABRA in 2014, Mr. Townsend worked as an investigator at the DC Office of Police Complaints as well as at the District of Columbia Public Schools.
#5 He has deep knowledge of the nightlife industry
Before joining the DC Government, Shawn Townsend launched and managed a bar and lounge in Charleston, South Carolina thus learning the ins and outs of the nightlife industry. His now defunct joint was called '7 Cafe'
He's been working for the DC Government for over a decade, first joining as investigator in 2009.
Since being in his current role, Townsned has launched initiatives to support nightlife businesses.
Find Shawn Townsend on Instagram here.