Kate Gorney
Kate Gorney is the loving and proud wife of actor, funnyman producer and writer Todd Joseph Miller –best known as T.J. Miller.
Kate's hubby began his career as a comedian while attending George Washington University. Born June 4, 1981; the Denver native has been in the industry for over a decade. After studying classical acting at the British Academy of Dramatic Arts in Oxford, England –he moved to Chicago, where he became involved with several sketch comedy groups.
In 2011 his hour long stand-up special No Real Reason debuted on Comedy Central. The following year, he began hosting his own comedy podcast, Cashing in with TJ Miller.
He's also been casted in numerous films such as Cloverfield, Transformers: Age of Extinction, and Deadpool. In 2014, he voiced the character Fred in the Disney film Big Hero 6. He also played the role of Helpful Stainer in the film She's Out of My League.
Most recently the curly-haired actor gave life to the loud-mouthed Erlich Bachman on the HBO series Silicon Valley. But perhaps the best part about being Miller, is that he is married to the lovely, Kate Gorney who now goes by Kate Miller, meet her below.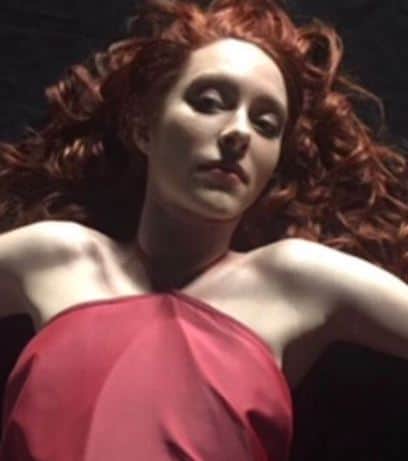 #1 She is an artist
Born Kathryn Titus Gorney in Michigan, she is the daughter of a poet mother. Kate describes herself as a poet, artist and performer.
#2 She runs her own website
She is the face behind Rose Petal Pistol –a website where she shares her poetry, visual arts, and performances.
#3 She is a trained dancer
Kate Gorney's background is in dancing. She trained in classical ballet and danced throughout high school as a corps member of the Ann Arbor Civic Ballet Company.
#4 Kate met her husband in college
After studying in Europe and Scandinavia she enrolled at The George Washington University on a Women in Power Scholarship in the Women in the Arts program where she earned her liberal arts degree with a concentration in Italian. The two began dating shortly after performing in the university's production of A Chorus Line. They were married on September 6, 2015.
#5 She stood up for her husband after he was accused of sexual abuse
Last year Kate released a statement in support of T.J. Miller after he was accused by a woman named only as Sarah –of violent sexual behavior. Kate said the alleged victim had been obsessed with the couple's relationship ever since the three of them all met at George Washington University. Her full statement here.