Tonya Lewis Lee
Tonya Lewis Lee is the stunning wife of Academy Award winner Spike Lee -best known for his decade long career in Hollywood as an actor turned movie maker.
Tonya's husband needs little introduction, the Atlanta native is widely known for cult classics such as Do The Right Thing.
The legendary director has had a decade-spanning career, with countless films including She's Gotta Have It, Malcolm X, He Got Game, 25th Hour, Inside Man and Chi-Raq. Most recent work includes 2018's BlacKkKlansman.
But perhaps his greatest achievement could be his marriage to empowered lady, Tonya Lewis Lee. Check out her top facts.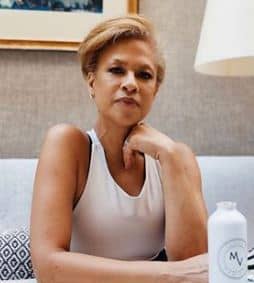 #1 She hails from New York
She was born Tonya Linnette Lewis on March 30, 1966. Tonya Lewis Lee and her sister Tracey were born to parents Lillian Glenn Lewis –a teacher –and executive father, George R. Lewis.
#2 She studied law
Spike Lee isn't the only star in the family, his wife is pretty badass too. Tonya Lewis Lee has a background in law but like her husband, is also a producer for film and TV. Tonya graduated from Sarah Lawrence College with a BA and the University Of Virginia School Of Law with a JD. She practiced law for over a year in Washington before meeting her husband.
#3 She ran her own company
Tonya worked for over a decade as an independent producer through her company, Madstone Company Inc where she produced, scripted and unscripted work for companies such as Disney TV Animation, Nickelodeon, the U.S. Department of Health and Human Services and OraTV.
#4 Tonya is an author and advocate for women's health
According to her website, her children's books have sold over a million copies. She is also the founder of HealthyYouNow.com(HYN), a health, nutrition and wellness platform designed to deliver health information, inspiration and products to women.
#5 She is a proud mom
During their marriage Spike and Tonya Lewis Lee have welcomed two children together; 25-year-old daughter Satchel and 23-year-old actor son, Jackson.
Satchel Lee studied at the Tisch School of the Arts and is a graduate of New York University. She launched her own magazine, DROME -where she serves as the Creative Director.