Sandra Mezger
Sandra Mezger is the longtime wife of KB Home CEO, Jeffrey Mezger. Her husband leads the country's sixth-largest publicly traded home builder.
Sandra Mezger must be very proud of her husband, in case you didn't know, Jeffrey Mezger is a recognized opinion leader in the homebuilding industry.
In 2012, Mr. Mezger was inducted into the California Homebuilding Foundation Hall of Fame for his outstanding contribution to the building industry through innovation, public service and philanthropy.
Sandra's hubby is a Chicago native who obtained a bachelor of science in economics from DePauw University in 1977. He joined KB Home in the early 90's where he previously served as chief operating officer and executive vice president. He was name president and CEO in 2006.
Jeffrey T. Mezger also belong to the California Business Roundtable and Member-High Production Builders Council at National Association of Home Builders. The 61-year-old is also on the Board of Directors at Builder Homesite, Inc. and USC Lusk Center for Real Estate.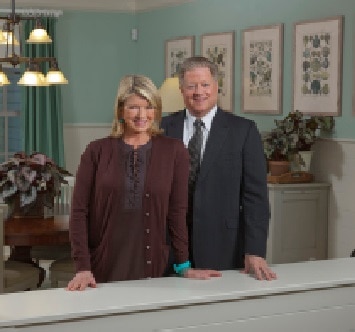 Prior to KB Home he was employed as President-Central California Division by US Home Corp. and Chairman by Leading Builders of America. Mr. Mezger spent 15 years with U.S.A Home and served as its President of Central California division from 1983 to 1993.
That's why is hard to imagine such an important figure yelling sexist and homophobic slurs at a neighbor. However, that's exactly what happened.
Sandra and her husband were recently involved in an incident with one of their neighbors, non-other than comedian, Kathy Griffin.
The couple resides in an expensive gated community in the Bel Air neighborhood of Los Angeles. According to reports, it all started when Kathy and her longtime boyfriend Ryan Bick called the cops to complain about a gathering at the Mezger's home. According to security surveillance audio obtained by HuffPost, Sandra's hubby loses his temper and is heard calling Kathy, a 'bald c**t and a d**e.
The incident involved Sandra Mezger, her husband, the couple's daughter and their three young grandchildren.
As a result her husband's bonus has been reduced by 25 percent –as announced by KB home. Jeffrey Mezger has since then, issued an apology.
Don't forget to check the Photo Gallery & Video

Below
trending stories
Trending on WAGCENTER.COM