Sandy Tsujihara
Sandy Tsujihara is the Wife of Warner Bros. former CEO Kevin Tsujihara; her husband became the first Asian CEO in a major Hollywood studio in January 2013, when he replaced Barry Meyer as CEO at Warner Bros. the company he initially joined in 1994.
Firstly, Mrs. Tsujihara was born Sandra Ann Yokoyama on September 5, 1966. Sandy Tsujihara is one of five children born to Fred and Kimi Yokoyama.
Secondly, her father Fred born Boy Yokoyama died from heart and renal failure at the age of 79, on August 1, 2007.
Moreover, Sandy has four brothers; Rick, Douglas, David and Mark.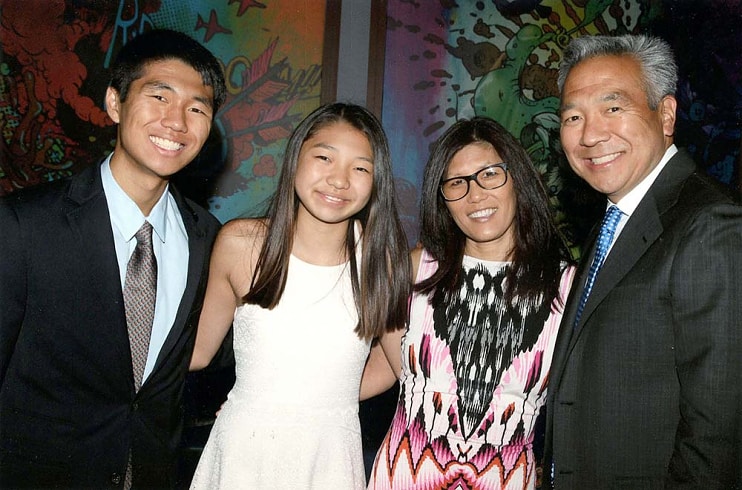 Don't forget to check the Photo Gallery & Video

Below
trending stories
Sandy and Kevin Tsujihara have two children together, Matthew, 19, and Morgan, 17.
Furthermore, her husband allegedly promised acting audition to actress Charlotte Kirk in return for sex; according to several text messages leaked online; a couple of days later he released an apology for his behavior, he subsequently stepped down from his position at Warner Bros. on March 18, 2019.
Trending on WAGCENTER.COM