Bob Saget Wife
Kelly Rizzo was the second wife of beloved actor and host Bob Saget, remember for his recurring role as Danny Tanner in the 80s' television series Full House alongside Candice Cameron Bure, Mary Kate and Ashley Olsen, John Stamos, Lori Laughlin, Dave Coulier and Jodie Sweetin.
Bob Saget passed away on January 9, 2022, in Orlando, Florida, he was 65. According to reports, Bob Saget was found unresponsive inside his hotel room at the Ritz-Carlton Hotel by the hotel staff around 4:00 p.m an hour after he was supposed to check out the hotel. He was pronounced dead at the scene.
"He was everything to us and we want you to know how much he loved his fans, performing live and bringing people from all walks of life together with laughter," the Saget family said in a statement to CNN on Sunday night. "Though we ask for privacy at this time, we invite you to join us in remembering the love and laughter that Bob brought to the world."
No evidence of foul play or drug use was found.
"At this time, there is no evidence of drug use or foul play," Chief Medical Examiner Joshua Stephany said in a statement to CNN. "The cause and manner of death are pending further studies and investigation which may take up to 10-12 weeks to complete."
His family buried him at Mount Sinai Memorial Park Cemetery on January 14, 2022.
In addition to Full House and its remake Fuller House, Bob Saget hosted America's Funniest Videos from 1989 to 1995, the show currently hosted by Alfonso Ribeiro played tribute to tits former host.
"As you've heard, the world lost a legend this week. And AFV lost a family member," current host Alfonso Ribeiro said to introduce the clip.
"Bob Saget is synonymous with AFV to this day. This show wouldn't have been the same without his unique sense of humor. It's been my honor to continue carrying the torch Bob so brightly lit," he added. "Take a look back at Bob being Bob."
In addition to his wife Kelly Rizzo, Bob Saget leaves behind three daughters, Aubrey born in 1987, Lara Melanie 1989, Jennifer Belle born in 1992, from his first marriage to Sherri Kramer; Bob and Sherry were married from May 16, 1982, to November 10, 1997.
Kelly Rizzo 5 Facts you Need to Know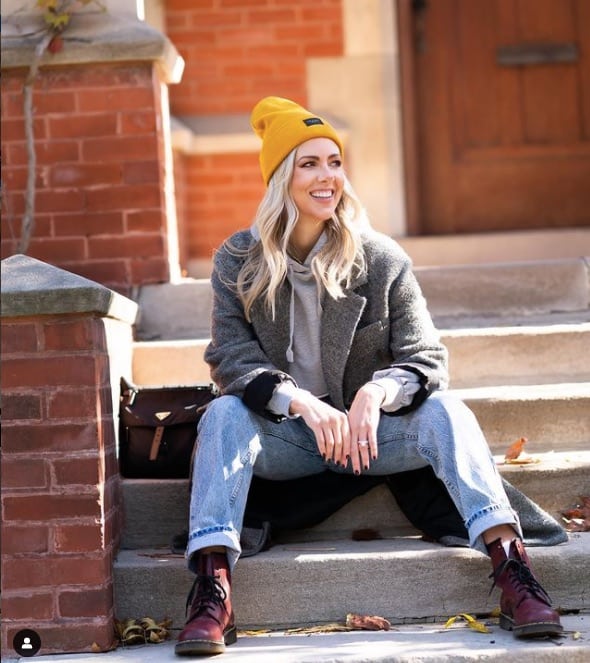 Kelly and Bob got married on October 30, 2018, in Santa Monica, California. She posted a heartfelt tribute to her beloved Bob.
My sweet husband," Rizzo began in the caption.
"After much reflection this week, I'm trying, really trying, to not think I was robbed of time. But instead to think: How lucky was I that I got to be the one to be married to THE MOST INCREDIBLE MAN ON EARTH," she wrote. "I was the one who got to go on this crazy ride with him and be in his life these last 6 years. We had that time to make each other the happiest we'd ever been and change each other's lives forever. I got to be the one to love him and cherish him. He deserves all the love. Every ounce of it. Because that's how amazing Bob was. He was love. If you were in his life you KNEW he loved you. He never missed an opportunity to tell you."
Don't forget to check the Photo Gallery & Video

Below
trending stories
"Most importantly. I have no regrets. We loved each other so damn much and told each other 500 times every day. Constantly. I know how much he loved me until the very last moment and he knew the same. I'm so grateful for that. Not everyone gets that."

Bob was a force. I'm sure every one of you out there, whether you knew him or not, was in awe of the enormous outpouring of love and tribute for this special man. It was like nothing anyone has ever seen. I am so appreciative for the kindness and support from loved ones and strangers. Everyone loves Bob and everyone wants to make sure I'm ok. And for that, I'm eternally grateful.

"Bob had so much more he wanted to do and so much more love to give. And to the best of my ability it will be my mission to share how amazing he was with the world, and try in some small way to keep spreading his message of love and laughter. (No, you will never see me do stand-up). I also want to keep sharing how important the Scleroderma Research Foundation was to him. I just want to make him proud. And to his girls, I will love you all with all my heart, always."

"Honey, I love you more than anything, forever."
Kelly Rizzo is the host of the web-series Eat Travel Rock TV, which first air in 2014. The Public Relations Society of America for episodes filmed for Virginia Tourism awarded Rizzo's show with the Best Influencer Program award in 2018.
Trending on WAGCENTER.COM