Shauna Robertson
Shauna Robertson is the lovely wife of Hollywood producer, actor, director and writer, Edward Norton.
Shauna's famous hubby has found himself in a bit of a pickle after his production company, Class 5 Films is being accused of tampering with a building's electrical system that caused a major fire earlier this year –and resulted in the death of firefighter Michael Davidson.
Norton, a Massachusetts native born August 18, 1969; has been in the industry for decades, the 49-year-old made a name for himself starring in movies such as Fight Club, 25th Hour, The Illusionist and The Score. He won an Academy Award for Best Supporting Actor for his role in the 1996 film Primal Fear and earned Academy Award nominations for his roles in American History X and Birdman.
The Yale University graduate made his directorial debut in 2000 with the film Keeping the Faith, which he also starred in. He's been married to wife, Shauna for years now, meet her below.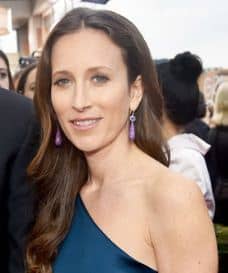 #1 The two tied the knot in 2012
Norton and Shauna Robertson married in 2012 –after a six-year courtship.
#2 She hails from Canada
Robertson was born and raised in Markham, Ontario –and moved to the US in her teens.
#3 She is also in the industry
The blonde is a film producer who has been involved in numerous projects such as Anchorman: The Legend of Ron Burgundy, The 40-Year-Old Virgin, Knocked Up, Superbad, Forgetting Sarah Marshall and Pineapple Express.
#4 She is a mom
Norton and Shauna Robertson are the proud parents of a son, Atlan Norton –who was born in 2013.
#5 She is super private
Shauna and her hubby are one of the most secretive couples in Hollywood. Whether it is getting engaged or getting married, they have always managed to keep themselves away from the tabloid headlines.
Don't forget to check the Photo Gallery & Video

Below
trending stories
Trending on WAGCENTER.COM