Wendy Madison Bauer
Meet Wendy Madison Bauer; she was the girlfriend and fiancee of actor Luke Perry. He was famous for his role as Dylan McKay on the t.v. series Beverly Hills 90210.
Perry died on Monday, March 4, 2019, he was unable to recover from the massive stroke he suffered five days prior to his death.
In addition to Wendy, Luke leaves behind his mother and children Jack and Sophie from his marriage to Rachel Sharp.
44-year-old Wendy Bauer (b. May 8, 1974 ) graduated summa cum laude in 1996, with a degree in English Literature and Political Science from Louisiana State University.  In 2011, received her Master's Degree in Clinical Psychology with a specialization in child studies from Antioch University Los Angeles.
From 2010 to 2013, took a clinical training at Airport Marina Counseling Service; later did a marriage and family therapy internship supervised by Andrew Benkendorf, LCSW at Private Practice Internship in Beverly Hills.
Since 2014, Wendy Bauer has been an independent marriage & family therapist. S

he provides psychodynamic 

psychotherapy to children, adolescents, adults, families, and couples.

According to IMDB, Wendy starred in the t.v series House, Hitman Diaries, The Mentalist, Deep in the Valley among others.
Ms. Bauer and Luke dated for nearly ten years. Looking over for evidence we found that she was by his side in October 2009, at 
Furthermore,  his publisher confirmed Luke and Wendy's engagement. She was by his bedside along with his children, mom, stepfather, ex-wife and siblings when he passed away.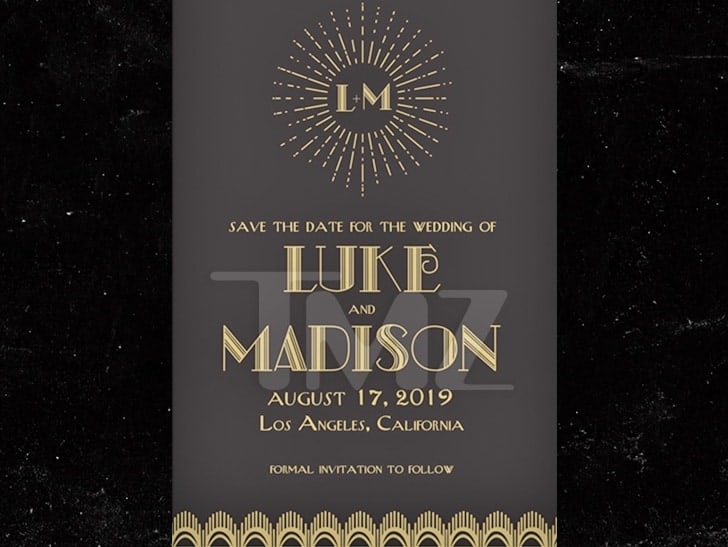 Don't forget to check the Photo Gallery & Video

Below
trending stories
According to TMZ, Luke and Wendy planned to get married on August 17, 2019.
Trending on WAGCENTER.COM