Martin McDonagh
Martin McDonagh is the partner of British actress, Phoebe Waller-Bridge -whom you may recognize from her hit Amazon/BBC series, Fleabag.
Martin's talented leading lady had a great start of the year after her sitcom Fleabag won two prizes.
34-year-old Phoebe is best known for her role in TV shows Broadchurch and Fleabag. She made her acting debut in 2009 on the stage production of Roaring Trade in Soho Theatre, but since then she's focused mainly on TV work – which also includes writing and producing the phenomenon that is the 2018 series Killing Eve, as well as it's 2019 sequel.
Future projects for Waller-Bridge include co-writing the Bond 25 (April 2020) screenplay, an HBO series called Run, and hosting Saturday Night Live in October.
However, the 34-year-old isnt the only star out of the couple, check out five interesting facts about her handsome man.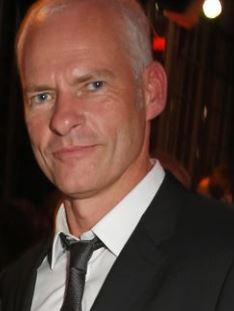 #1 Martin McDonagh is a writer/director
He is well known for integrating dark comedy into his films.
The English-Irish playwright wrote and directed the critically acclaimed film Three Billboards Outside Of Ebbing, Missouri. He also directed In Bruges in 2018 and 2012's Seven Psychopaths. His body of work spans over two decades and has won numerous awards.
#2 He's a Sting lookalike
Martin was born in London on March 26, 1970 -as Martin Faranan McDonagh. Martin's looks have been compared to those of English superstar musician, Sting.
#3 His work has received important nominations
Martin McDonagh has writen a number of plays including the Tony Award-nominated The Beauty Queen of Leenane.
#4 He's been described as a provocative playwright
He burst onto the theatre scene in the early 90s McDonagh, in a very short period of time, established himself as one of the most provocative playwrights of our time. In 1996, McDonagh won both the Evening Standard Theatre Award for most promising playwright.
#5 He and Phoebe have been dating for a while
They were first linked together in 2017 just a few months after her divroce from documentary filmmaker Conor Woodman. They were spotted at a screening for Three Billboards Outside Of Ebbing, Missouri. Then, in January 2018, they attended the Golden Globes together.
Don't forget to check the Photo Gallery & Video

Below
trending stories
Trending on WAGCENTER.COM