Dan Marries
Dan Marries was once the husband of White House official, Stephanie Grisham -the same you know as Donald Trump's press secretary.
Dan's ex-wife is the third person to have held the title of White House press secretary in the 32 months Trump has been president. Sean Spicer and Sarah Huckabee Sanders both held the title with the latter leaving last July.
Prior to her current post, the 42-year-old served as Melania Trump's Communication Director. Stephanie was also a member of Donald Trump's presidential transition team. She was originally hired in 2017 to be the special assistant to the president and director of communications to the First Lady.
Grisham –an Arizona native, was previously married to Dan Marries. Check out her ex's top facts.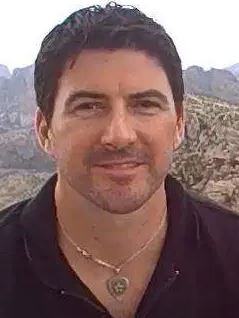 #1 He is well known in Tucson, Arizona
Dan Married happens to be a prominent news anchor in Tucson. He is an anchor for KOLD-TV in Tucson, Arizona. In 2013, Marries was described by the Arizona Daily Star as "one of Tucson's most recognizable TV celebrities."
#2 Dan and Stephanie Grisham were married for a few years
The two tied the knot in 1997 but Court records in Arizona show a family case was filed in 2004 between Stephanie Grisham and Dan Marries. She was the petitioner and also went by the name Stephanie Marries. There was a decree of dissolution for the marriage and an order of mediation. In 2010, the case continued with child support issues.
#3 He is the father of one of her kids
During their marriage the couple produced one child, son Kurtis Marries -who is currently a college student. Stephanie is also the mother of a younger son, Jake -currently in high school.
#4 Dan has remarried
His television station biography says he is remarried and has a son with his new wife also. "Dan is the father of two boys: Kurtis and Dean. He's the lucky husband of Jennifer, who's originally from Nassau, Bahamas. The were married in 2010 and love calling Tucson home," the bio reads.
#5 He got his start on TV in the 90's
Dan who also goes by the name Danny Don Marries -got his start in television news in 1995 while he was still a junior at Mesa State College in Grand Junction, CO. His internship led to his first job in journalism as the morning anchor and noon weatherman. Further news jobs took him to Mankato, MN, Yuma and finally Tucson.
Don't forget to check the Photo Gallery & Video

Below
trending stories
Trending on WAGCENTER.COM