Dakota Meyer
Dakota Meyer is the hubby of Bristol Palin or at least that's what we thought. Recent reports indicate the couple may be heading for divorce following a two-year marriage.
Meyer allegedly moved out of the Austin home the couple shared and has filed for divorce according to gossip site TMZ. He and Bristol –the oldest daughter of Todd and Sarah Palin –share two children. Sources say Meyer moved out around December and even blocked the mother of his children from social media.
Find below, Meyer's top facts.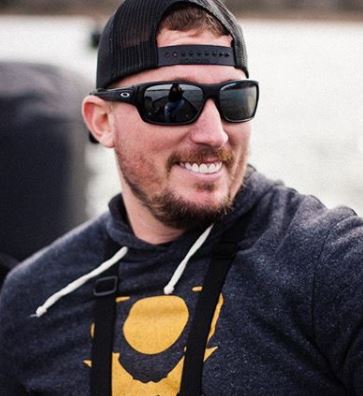 #1 He is a former marine
Dakota Louis Meyer was born June 26, 1988; the Kentucky native enlisted in the Marine Corps following his 2006 graduation from Green County High School –becoming a veteran of the United States Marine Corps and the War in Afghanistan.
#2 # He is the youngest person ever to be awarded the Medal of Honor
He received the Medal of Honor for his actions during the Battle of Ganjgal in September 2009, in Kunar Province, Afghanistan.
#3 He was previously married
Meyer was married to first wife, Cassandra Wain in 2008. However the young couple called it quits and were divorced in 2010.
#4 He met Bristol Palin in 2014
Dakota Meyer met Bristol in May 2014 during filming of Sarah Palin's Sportsman Channel show Amazing America. The pair got engaged during a Rascal Flatts concert in Las Vegas in early 2015.
#5 He and Bristol called off their first wedding
Just days before their nuptials, the couple decided not to tie the knot and Bristol's mother made the announcement back in May 2015. The couple had planned to wed over Memorial Day Weekend in Dakota's home state of Kentucky, but the wedding was called off at the last second.
#6 He and Bristol were married in 2016
Dakota Meyer and Bristol decided to give it another try in 2016 and were married in a private ceremony a little over a year after calling of their first wedding.
#7 He is the father of two daughters
The couple are the proud parents of 2-year-old Sailor and Atlee Bay, who was born back in May. He is also the stepdad to 9-year-old son Tripp from Bristol's relationship with fiancee Levi Johnston.
#8 Dakota and Bristol went through a custody battle
During the time the couple was estranged and called off their first wedding, Bristol gave birth to their first child, Sailor. After her birth, Dakota reportedly asked for child support in court papers, but managed to come to an agreement.
#9 He is a Kentucky Colonel
He was named the honorary title of Kentucky Colonel in September 2011 by the state's governor Steve Beshear.
#10 He is also an author
In September 2012, his book Into the Fire: A Firsthand Account of the Most Extraordinary Battle in the Afghan War was published.
Don't forget to check the Photo Gallery & Video

Below
trending stories
Trending on WAGCENTER.COM