Pene Delmage
Pene Delmage is the wife of late English actor, Albert Finney –who died aged 82 following a battle with kidney cancer.
Pene's husband was an Oscar nominated actor who began his career at the Royal Shakespeare Company before making his mark in film. Born on May 9, 1936, in Salford, Manchester, England –he made a name for himself as a Shakespearean actor in the late 1950s. In 1960, he won praise for his roles in a play and a film.
He gained wider recognition for his performance in the film Tom Jones (1963), for which he was nominated for an Academy Award. He was nominated to the Oscars a total of five times. He was the recipient of two Bafta Awards from 13 nominations and received a British Academy Fellowship in 2001.
He also appeared as Hercule Poirot in Murder on the Orient Express, Erin Brockovich and Skyfall. Among other memorable roles we can mention, Winston Churchill in The Gathering Storm, for which he won a Golden Globe and a Bafta. He also played the title role in Scrooge, billionaire Daddy Warbucks in Annie, Ed Bloom Senior in Tim Burton's Big Fish and the mobster Leo O'Bannon in Miller's Crossing.
He is survived by his wife, 57-year-old Pene Delmage and one son. Check out five interesting facts about her.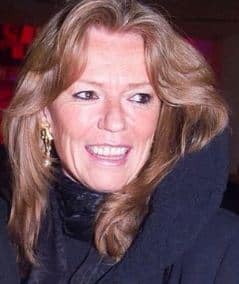 #1 During his lifetime, her husband was married a total of three times and fathered one child a son, Simon –with his first wife, the actress Jane Wenham. He married a second time to another actress, Anouk Aimée –with whom he was hitched from 1970 until 1978.
#2 In 2006 the British actor married for the third and last wife to travel agent, Penelope 'Pene' Delmage. She was credited with caring for him during his first cancer diagnose in 2007.
#3 Unlike his previous marriages, Pene Delmage isn't in the industry. According to her IMDb page, she worked as the accommodation agent for the television series "Band of Brothers" as well as the 1994 Sean Connery movie "A Good Man in Africa."
#4 Pene Delmage was with Finney during the time of his death; according to a family statement reads, "Albert Finney, aged 82, passed away peacefully after a short illness with those closest to him by his side."
#5 According to an Entertainment Weekly report from 2001, it was Pene who convinced Finney to take one of his most famous roles. The role in question was that of Ed Masry in Erin Brockovich.