Alexandra Grant
Alexandra Grant has sparked relationship rumors with one of the most enigmatic and private Hollywood stars, were talking about none other than Mr. Keanu Reeves.
Alexandra's alleged beau is one of the industry's most beloved actors; 55-year-old Reeves has earned a reputation of being professional, kind and extremely respectful and private. In fact, it is believed that he has never posed with a girlfriend on the red carpet before.
Prior to Grant, Keanu and then girlfriend, Jennifer Syme welcomed a baby girl, Ava who was stillborn. Then Syme died in a car crash in 2001.
So we're thinking Grant must be something out of the ordinary. Check out her top facts below and get to know the woman who has stolen Keanu's heart.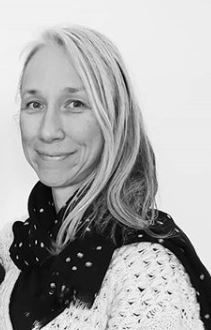 #1 She is an artist
46-year-old Grant explores the use of text and language in works of various media — including painting, sculpture, drawing, film, and photography, according to her website.
#2 She has lived in different countries
Grant who was born in 1973 in Ohio, spent significant portions of her childhood and adolescence living in Mexico, France, and Spain.
#3 She has been influenced by her parents 
Grant was born to a Scottish geology professor father and a former political science professor, mom -who later served as an American foreign-service diplomat and educational administrator. When speaking about her influences Grant said "I have been influenced by my mother's internationalism and belief in Liberal Arts education, by my father's following of Anthroposophy and Rudolph Steiner"
#4 She attended school in Paris
After her parents divorced, Grant moved with her mother to Paris, where she attended the International School in Paris. She later attended Swarthmore College where she obatined a BA in history and studio art. She also holds an MFA in drawing and painting from San Francisco's California College of the Arts.
#5 Her work has been exhibited widely
The Los Angeles-based artist has had her work at galleries including Lowell Ryan Projects, Los Angeles; Honor Fraser Gallery, Los Angeles; Night Gallery, Los Angeles; Galerie Lelong, New York City; Galerie Gradiva, Paris; and Harris Lieberman Gallery, New York City.
#6 Alexandra Grant is the creator of the grantLOVE project
The grantLOVE project, has raised funds for arts-based non-profits including; Heart of Los Angeles (HOLA), Project Angel Food, Art of Elysium, 18th Street Arts Center, and LAXART.
#7 She has her own publishing house
In 2017, Grant cofounded X Artists' Books, a publishing house for artist-centered books. Publications have included collaborations with Diane di Prima, George Herms, and Eve Wood, among others, and are available online and in bookstores throughout Los Angeles, New York, and Paris.
#8 She and Keanu have worked together
The two have known each other for years. Reeves and Grant have been longtime collaborators; she illustrated two books that he wrote, Ode to Happiness in 2011 and Shadows in 2016. In 2017, Reeves and Grant joined forces again to found a publishing company called X Artists' Books.
#9 Alexandra and Keanu made their red carpet debut
Keanu and Grant held hands at the LACMA Art + Film Gala red carpet in Los Angeles on Monday night. However, the couple quietly attended Saint Laurent's Malibu runway show in June, where they also held hands. In fact, they have been close to each other for a while, three years ago they also posed for photos at the UNAIDS Galaat Design Miami/Basel in Switzerland.
#10 She is an ordained minister
From her social media we can tell you that Alexandra mostly posts about art, however she also revealed she became an ordained minister to officiate her friends' wedding.
Find Alexandra Grant on Instagram here.