Riley Roberts
Meet Riley Roberts; he is the longtime, supportive and handsome boyfriend of Alexandria Ocasio-Cortez, the young and talented U.S. Representative for New York's 14th congressional district.
Riley has been by his girl's side for what it seems like a long time, he likes to remain far enough for the media to notice him, but not that far so that Alexandria will know he has her back. Check out the 7 facts we have about Mr. Roberts.
According to Vogue Alexandria and her beau Riley met "in a true nerdy fashion" while they attended Boston University.
Mr. Roberts graduated in 2012, from Boston University with a Bachelor of Arts in Sociology and a Bachelor of Science in Business Administration and Management. 
He is head of marketing for the online home management platform HomeBinder and UX Growth consultant for his business RileyUX.
Prior to all of that, Riley was a speaker for TEDxBU, in Boston.
He eventually moved with her famous girlfriend to New York from Arizona.
He understands and adjusts just fine with Alexandria's busy schedule, but when she has the time, they enjoy it to the fullest; for example in August 2018, they went on a vacation to Acadia National Park in Maine.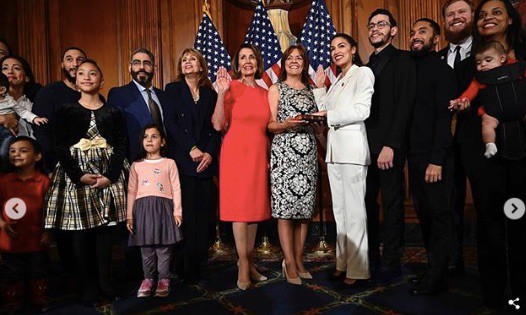 Riley Roberts was with Alexandria's mom, brother when she was sworn into Congress in January 2019.