Amy Hoover Sanders
Meet Amy Hoover Sanders aka Amy O'Rourke; she is the beautiful wife of Democratic politician Beto O'Rourke. Born Roberto Francis O'Rourke, the young Member of the U.S. House of Representatives from Texas's 16th district competed against Ted Cruz for the 2018 Texas U.S Senate Race. Subsequently, in March 2019, announced his 2020 run for the presidency.
Surely you already knew that therefore let us tell 5 interesting facts about Beto O'Rourke's pretty lady.
The first fact you need to know about Mrs. O'Rourke is that she was born Amy  Hoover Sanders on October 27, 1981; she is the daughter of Louann Sanders (nee. Feuille) and William Sanders, ages 68 and  76, respectively.  Moreover, her mom Louanne Sanders is the executive director of the La Fe Preparatory charter school and the director of education development for the La Fe Community Development Corporation. Mr. Sanders is a renowned real estate businessman as well as Chairman of the National Association of Real Estate Investment Trusts.
Secondly is that she has four siblings; Pablo, Richard, Christina and Marianna Sanders. Amy's maternal grandfather attorney Richard Harlan Feuille also an Army veteran who served in the Marine invasion of Iwo Jima;  awarded the Bronze Star for valor and meritorious service, the Purple Heart.
Amy holds a Spanish certificate and a psychology degree from Williams College in Massachusetts; subsequently spent a year teaching in Guatemala alongside Beto.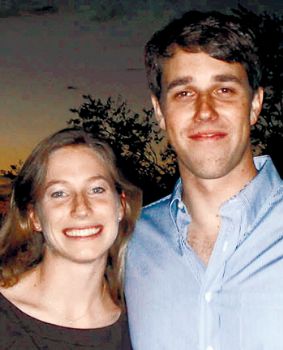 She and her husband met in 2004 on a blind date; eventually tied the knot in El Paso, Texas on September 24, 2005. Amy and Beto are nowadays,  the proud parents to three beautiful children; Ulysses, 11, Molly, 10, and Henry, 7.
Furthermore, Mrs. Sanders O'Rourke is the Executive Director of the La Fe Preparatory charter school; in addition to that, she is the director of education development for La Fe Community development Corporation.