Kaitlynn Carter
Kaitlynn Carter is the gorgeous girlfriend of TV personality, Brody Jenner –best known for starring on several TV shows.
Jenner, born to Olympian Caitlyn Jenner (formerly known as Bruce Jenner) and model Linda Thompson –he is widely known for his link to the Kardashian clan and his two half-sisters, Kendall and Kylie.
He also has a brother, Brandon, a half-brother; Burt and another half-sister, Casey –all from his father's side. Born August 21, 1983 and raised in Malibu –Brody first appeared on TV back in 2005 when he starred in starred in the reality show The Princes of Malibu. He later appeared on all six seasons of MTV's The Hills and E!'s Keeping Up with the Kardashians.
Brody whose partying ways are well documented is also a keen surfer and model. He is closely linked to Gold Coast-based fishing and surf crew The Mad Huey's and has travelled with an entourage while in Australia. Most recently he's been making appearances as a DJ.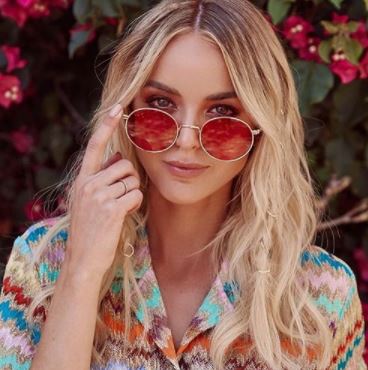 As for his gal, Kaitlynn, we know she is definitely the one! The couple who has been dating since 2014 announced their engagement in May 2016 and had a bridal shower for her last March.
The blonde is a fashion blogger and co-founder of the site Foray. According to its website, Foray is the next generation way to shop. You can discover thousands of products from the most desired brands, styled by top fashion influencers. She started Foray Collective in 2005 along with long-time friend, Tiana Haraguchi.
She is also the face behind a blog called KaitlynnCarter.com –where she shares her views on fashion, beauty and travel. Nowadays she also runs another blog called Western Wild. Kaitlynn Carter is originally from New Hampshire. According to her LinkedIn, she holds a B.A. in English from University of New Hampshire –which she obtained in 2010.
Due to her fashion connections, Carter has collaborated with many leading brands, including La Mer, UGG Australia, Billabong, Marciano, Dove, Rachel Zoe and Christian Louboutin. She is currently based in Malibu with Jenner and their three dogs.
Check her out on Instagram here.