Chanda Gibson
Chanda Gibson is apparently the lady love of US Senator Cory Booker –the democrat is the junior senator from New Jersey.
Booker was elected to the Newark City Council from the city's Central Ward in 1998. Then in 2006 he served as Newark's mayor for more than seven years. In 2013 Booker won a special election to represent New Jersey in the United States Senate. He was re-elected to a six-year term in 2014.
The 49-year-old politician is said to be dating Chanda Gibson, who is not just easy on the eye but also has an impressive resume.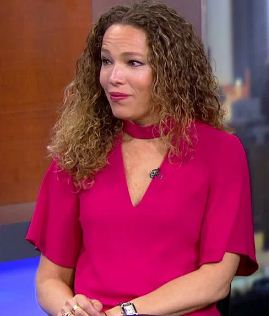 RELATED LINK: CORY BOOKER'S NEW GIRLFRIEND CHANDA GIBSON
Meet her below
#1 She is well educated
Chanda Gibson is a California native who has a law degree from the University of Southern California and her B.A. in Political Science and African & African-American Studies from Stanford University.
#2 She lived in Zimbabwe
Chanda won a Rotary Club Ambassadorial Scholarship to travel to any country of her choice to study for nine months. She chose to go to Zimbabwe, she lived there for a year and when she came back she wrote her thesis on the AIDS orphan crisis.
#3 She is a career woman
Her career has spanned the nonprofit, legal, political and financial services sectors, to advocacy and service. According to her LinkedIn, she currently serves as the Executive Director of the Council of Urban Professionals.
#4 She has worked with Cory Booker in the past
After college, she began a legal career in California but left to support Booker in his first mayoral race in Newark, New Jersey. The two were introduced by Chanda's sister in 2002. During an interview with Forbes, Chanda Gibson describes Corey as a 'spiritual advisor' –who at the time convinced her to do something meaningful by quitting her job and helping him run for mayor.
#5 She worked at Goldman Sachs
Prior to joining the Council of Urban Professionals, Chanda worked for 14 years at Goldman Sachs –where she held a number of roles including, a Vice President in Corporate Services and Real Estate.
#6 She is a mom
On a more personal note, Chanda Gibson is a mother of two young boys from a previous relationship. Check out her interview with the PR Mommy.
#7 She is not into social media
The single mom of two keeps a low profile and appears not to be a big fan of social media platforms.