Mary Sue Collins
Mary Sue Collins is the longtime wife of Republican politician, Chris Collins -the United States Representative for New York's 27th congressional district.
Mary's 69-year-old husband submitted his resignation following an ongoing federal insider trading case. Collins is accused of calling his son from the White House lawn to share information about a failed drug trial for a company in which he was heavily invested. He and others allegedly sold their stock before the trial results became public.
Christopher Carl Collins was born May 20, 1950; he served in the House as Representative of New York's 27th Congressional district, which covers portions of Erie, Monroe, Niagara and Ontario counties. The former Erie County Executive and Schenectady native was first elected to the office in 2012.
Collins has been happily married to Mary Collins for decades. Meet her below.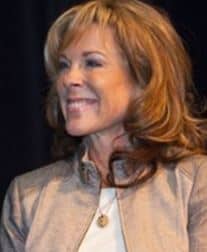 #1 She hails from NY
Mary Sue Collins was born Mary Sue Kuhn on May 6, 1960, in New York. Sheis one of the children born to the late Magdalen J Kuhn and John S Kuhn.
#2 Mary Sue Collins keeps a low profile
The political spouse who has been married to Collins for over 30-years, enjoys her privacy and despite being married to a public figure she is not in the limelight.
#3 She is a mother and grandmother
Mary Sue is the mother of the couple's three children, Carly Collins Coleman, Caitlin Christine Collins, and son Cameron Christopher Collins. In addition, Mary and her husband are the proud grandparents to at least three grandchildren.
#4 Her son is a conspirator in the insider-trading case
Chris Collins was accused of frantically calling his son, Cameron Collins, from the White House lawn to share information about a failed drug trial. His son and others are accused of then selling their stock based on that tip before the trial results became public. Cameron Collins, and the father of Cameron's fiancee, Stephen Zarsky, were also arrested.
#5 Her husband plans to plead guilty
Chris Collins submitted his resignation from Congress, one day ahead of his expected guilty plea to federal charges in an insider trading case.