Akim Vann Ossé
Meet Akim Vann Ossé; was the beautiful wife of hip-hop executive and attorney Combat Jack. The Haitian and American native, born Reggie Osse, died on December 20, 2017, at the age of  48, from colon cancer; he initially revealed his cancer diagnosis in October, via Twitter.
Akim Van Osse was born on June 28, 1968, in Brooklyn, NY. She is one of the children born to Teddy and Wanling Vann. She has two siblings, Chinyere and Kayode.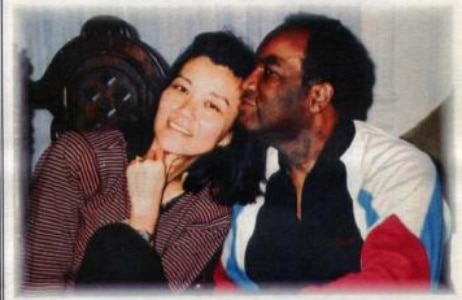 Her father Teddy Vann passed away from cancer on December 6, 2009. He was a Grammy award-winning writer, philosopher and record producer. He was famous for his Christmas song "Santa Claus is a Black Man," performed by the lovely Akim Vann Osse.
Her dad's song, was specially written for her, and he did it when she was five; inspired by Akim's walking on her mom and Santa Claus dancing and noting his resemblance to her dad.
She studied at the Rockland Community College, City University Of New York and subsequently at Nvot. Moreover, records online showed she worked for Girl Scouts, Nicole's Reproductions, Cambey & West Inc., Plastic-Craft Products Corp, and Nassau Lens Co., Inc.
Furthermore, Akim Van Osse a tutor and a bakery owner (BCakeNY); alongside her husband of 20 years were the proud parents of four incredible children; sons Chuma, 20, Chi, 19 and Kai a 10th grader, and their daughter.