Ann Marie Skelos
Ann Marie Skelos is the wife of Adam Skelos –best known for being the son of former Senate majority leader, Dean Skelos.
Ann Marie's husband and her father in law's nightmare has been reignited as the father-son duo have been found guilty on all counts in a corruption retrial. Dean and son Adam were first found guilty back in 2015 but the verdict was tossed on appeal. It seems there's no way out now.
Adam Skelos has been found guilty on eight counts against him, including bribery and extortion. While his father was found guilty among other charges of, strong-arming companies into giving Adam do-nothing jobs and consulting gigs.
During one of those 'jobs' Adam Skelos received a check for 20k for title-insurance work he never did –after a witness revealed he felt pressure to write the check due to the pressure of the powerful senator.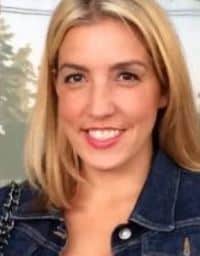 36-year-old Adam Skelos had been unknown until he and his father were charged back in 2015. His portrait of a young man whose life seemed to lose traction during late adolescence and who has struggled professionally has only gotten stronger since.
Adam was born to Nancy Moffitt and was raised by Skelos after his separation from his mother. He attended Lawrence Woodmere Academy, a private school in Woodmere, where he played soccer. After changing school at least three times he ended up graduating from South Side High School in 2000. He attended Hofstra University, where he majored in interdisciplinary studies and graduated in December 2007.
He married Ann Marie Diaz in 2011; in November of that year, she gave birth to their son, Dean and are also the parents of another son, Dylan. In 2015 the wife and mom of two made headlines after it was reported she had been arrested and charged with criminal mischief causing property damage and attempted criminal mischief related to preventing an emergency call.
According to her LinkedIn, she attended Binghamton University and Maurice A. Deane School of Law at Hofstra University for her JD, Law. She worked for about two year for the BARBRI Bar Review, a Thomson Reuters Company.
It is unclear if Adam and Ann Marie Skelos are still together.