Derek Jeter Wife
Hannah Jeter formerly known as Hannah Davis is a swimsuit model and the wife of former MLB player Derek Jeter; who played shortstop for the New York Yankees from 1995 to 2014. Jeter won five MLB World Series, five-time Silver Slugger Ward winner, two-time AL Hank Aaron Award winner, and 2000 World Series MVP.
After his retirement in 2014, Jeter bought 4% stocks ($25 million) of the Miami Marlins, where he also served as CEO. That was until February 28, 2022, when he announced he would no longer serve as the Marlins' CEO.
"The future of the franchise is different than the one I signed up to lead. We had a vision five years ago to turn the Marlins franchise around, and as CEO; I have been proud to put my name and reputation on the line to make our plan a reality," Jeter said.

"Through hard work, trust and accountability, we transformed every aspect of the franchise, reshaping the workforce, and developing a long-term strategic plan for success. "That said, the vision for the future of the franchise is different than the one I signed up to lead. Now is the right time for me to step aside as a new season begins."
Hannah Jeter 5 Facts You Need to Know
5'8 Hannah Jeter was born Hannah Bethany Davis on May 5, 1990, in St. Thomas, Virgin Islands. She is one of three children born to Deborah and Conn Davis, also proud parents of Hannah's brother Conn Davis Jr. and sister Rachel Davis.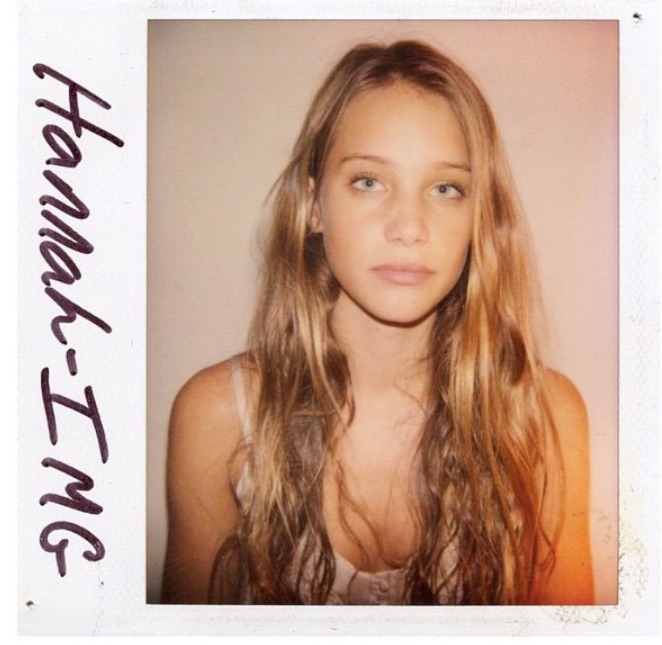 Hannah was 14 when she signed with IMG Models and started modeling professionally; two years later she appeared in a campaign for Ralph Lauren and the cover of the Italian magazine D. Hannah also worked in ad campaigns for Tommy Hilfiger, Levi's, Victoria's Secret, American Eagle Outfitters, and Direct TV.
Some of her more noticeable jobs were appearing in five editions of Sports Illustrated Swimsuit Issue, her first was in 2013; appearing in the magazine's cover in 2015. She was the host of Project Runways: Junior from 2015 to 2017. Before modeling, Hannah Jeter played tennis professionally and even played on the Caribbean Tennis Circuit winning a championship with the Caribbean National tennis team.
Mrs. Jeter made her eating debut in Jonathan Levine's television series Rush in 2009; in 2015 also portrayed a girl in a red Ferrari in Jonathan Goldstein's film Vacation alongside Ed Helms, Christina Applegate, Beverly D'Angelo Leslie Mann, and Chevy Chase.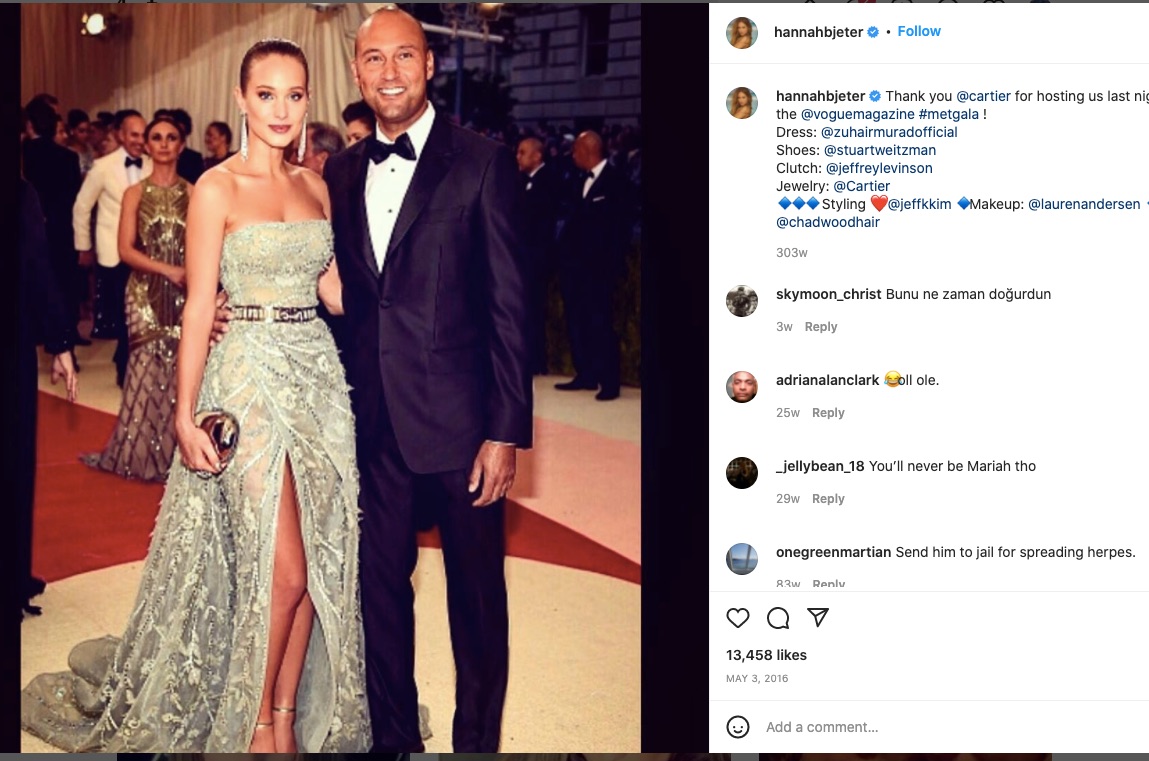 Hannah and Derek Jeter started dating in 2012; Hannah commented they met each other thru a mutual friend.
"Derek and I met during the off-season, and I think that was a lucky break. It let us spend some time together away from New York. I didn't have any preconceptions about who he was, and I didn't need much more to go on than this: I had met the nicest guy, and I wanted to get to know him on my own terms. Not Google's,"

"We met at the right time. To me, what matters in a relationship is being at the same place in your lives. And right from the start, I could tell that the timing of Derek's life and mine were aligned."
Derek and Hannah announced their engagement on November 3, 2015; getting married at Meadowood Napa Valley Resort in St. Helena, California on July 9, 2016. They have since welcomed three beautiful and incredible children together; Bella Raine born on August 17, 2017, Story Grey born on January 31, 2019, and River Rose Jeter born on December 2, 2021.