Mark Burnett
Mark Burnett, the English author, director and producer considered the father of reality TV –has had quite the interesting life.
James Mark Burnett born July 17, 1960 in Essex, England; is best known for introducing Survivor and several other successful reality television shows to the US –but what do you know about the man, the father, the husband?
Burnett has been married twice and is the proud father of two adult children. Get to know all of them below.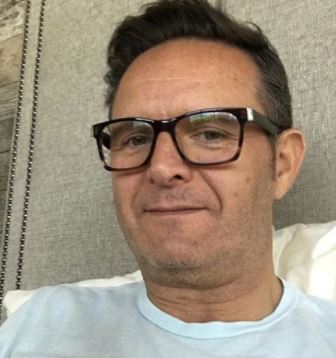 #1 Burnett moved to Los Angeles following missions with the British Parachute Regiment –and began working all kind of jobs including, including t-shirt salesman nearby Venice Beach.
#2 He began his career in 1995 after he came up with the eco-challenge an international extreme-sports competition.
#3 This brings us to his first wife, Diane Burnett, the two tied the knot in 1992. Diane revealed on an entry for the Huffington post, that Eco-challenge had been the couple's first big adventure and claimed it was her who came up with the name for 'survivor'
#4 In 1998 Burnett purchased the American rights to Survivor, a European show that offered, like Eco-Challenge, dramatic race settings and featured competitors under harsh conditions. The show debuted in 2000 and was an immediate hit.
#5 Mark and first wife Diane Burnett welcomed two sons during their marriage, James and Cameron. According to her, their marriage crumbled and was unable to survive the weight of success. They separated in 2002 and divorce was finalized in 2006.
#6 Diane Burnett is an author, producer, and actor of stage and screen. She is also a philanthropist and entrepreneur. Following the success of Survivor, Dianne produced and acted in the stage play Beyond Therapy at the Santa Monica Playhouse, served as Executive Producer of the indie film Jam.
#7 Diane Burnett and Mark shared the custody of their sons who were ages 4 and 8 when the couple first separated. She remarried in 2007 a month later after Mark's second wedding.
#8 Mark married Roma Downey in April 2007. As you may be aware, Ramona Downey is an actress and producer best known for her role on the long-running series, Touched by an Angel.
#9 In 2014, Mark's son, Cameron Burnett –then 16, underwent surgery for a brain tumor. Now the 20-year-old was recently hospitalized.
#10 Cameron Burnett attended the USC School of Cinematic Arts. He is an award winning director, writer, and producer. His older brother, James is a musician and the CEO at Burnett Music Group.