Lisa Collins
Lisa Collins is the longtime wife of Republican politician Doug Collins, who is currently the Representative from Georgia's 9th congressional district.
Lisa's congressman husband is known as a Navy chaplain and former state representative in the Georgia House of Representatives, representing the 27th district.
The 53-year-old Gainesville, Georgia, native earned a degree in political science and criminal justice from the University of North Georgia; and a master's degree in divinity from New Orleans Baptist Theological Seminary.
He and wife Lisa have been married for 31-years. Check out five facts about her below.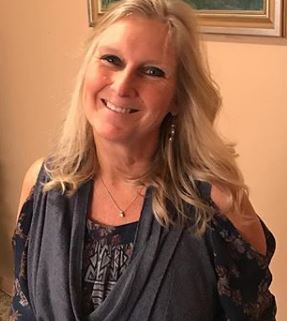 #1 She is in her 50's
Lisa Collins was born Lisa Jordan White on February 6, 1965. That makes the political spouse 54-years-old.
#2 She met her husband at church
Doug and Lisa Collins met her husband in church. The couple dated for some time, before tying the knot in June 1988.
#3 She is a mom of three
Since their nuptials Doug and Lisa have welcomed three children. Lisa gave birth to sons Copelan and Cameron and daughter Jordan, who was born with myelomeningocele, a severe form of spina bifida.
#4 She was told she could terminate her pregnancy
While pregnant with daughter Jordan back in 1992, Lisa Collins was told by a then co-worker that she had a choice however, she knew God was in control.
"There is no choice, God gave me this child and what this child becomes. If God didn't want me to keep this child, God would take care of it, and that was His choice."
#5 She is a teacher and business owner
Lisa Collins attended Georgia Southern University, North Georgia College & State University and Lincoln Memorial University.
Lisa is a fifth-grade teacher at Mount Vernon Elementary School in Gainesville, Georgia; she also runs her small business, ranging from a scrapbook store to the law firm of Collins and Csider, LLC. A LinkedIn profile also reveals that Lisa is also a realtor with Keller Williams Lainer Partner.