Maya Rockeymoore
Maya Rockeymoore is the wife of late politician, Elijah Cummings – who sadly died on Thursday at age 68.
Maya's husband was a member of the U.S. House of Representatives for Maryland's 7th congressional district. A member of the Democratic party, Cummings previously served in the Maryland House of Delegates.
Born Elijah Eugene Cummings on January 18, 1951; the Baltimore, Maryland native obtained his Bachelor's Degree in Political Science from Howard University, and then graduated from the University of Maryland School of Law.
He began his career of public service in the Maryland House of Delegates, where he served for 14 years and became the first African American in Maryland history to be named Speaker Pro Tem. Since 1996, Congressman Cummings has proudly represented Maryland's 7th Congressional District in the U.S. House of Representatives.
He was seen as an advocate for cutting prescription drug prices, fighting addiction, strengthening gun control and reforming the criminal justice system.
Congressman Cummings is survived by wife, Maya Rockeymoore Cummings and three adult children.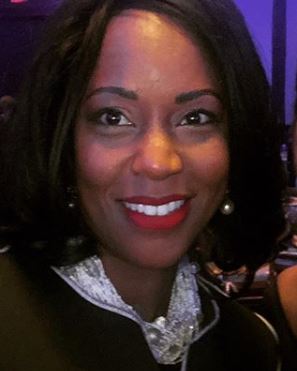 #1 Maya Rockeymoore holds a PhD
Maya Rockeymoore is actually Dr. Maya Rockeymoore who was born in Texas on January 31, 1971 -she holds a PhD in Political Science from Purdue University.
#2 She is a policy expert
Maya was was elected Chair of the Maryland Democratic Party in December 2018. Before her election as party chair she briefly ran for Governor of Maryland.
Prior to leading the party, Dr. Rockeymoore Cummings spent her career advising and working foe organizations fighting for social justice. She has worked for the Congressional Black Caucus Foundation as the vice president of research and programs; Congressman Charles Rangel, the House Ways and Means Committee and the national Urban League -where she worked as a senior resident scholar for health and income security.
#3 She is a business owner
Maya is also the President and founder of Global Policy Solutions, a political consulting firm. She formed a political think tank and consulting firm in 2005. She based Global Policy Solutions in Washington, D.C.
#4 She and her husband were married for over a decade
She and Elijah Cummings have been married since 2008. The couple was married for a total of 11-years.
#5 She is a stepmother
Maya who is 20-years younger than her husband is his second wife. Rep. Cummings also has three children from previous relationships. Maya became a stepmother through their marriage.
Find her on Instagram here.